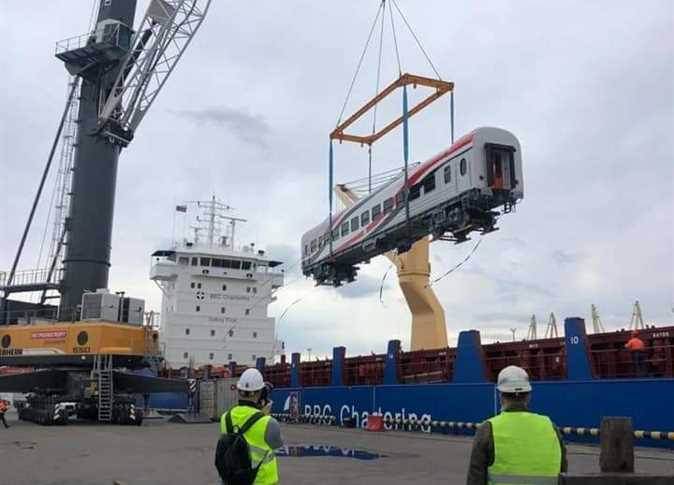 The Russian-Hungarian coalition on Sunday began shipping the first batch of new coaches manufactured for the Egyptian National Railways (ENR).
Speaking to Al-Masry Al-Youm, ENR head Ashraf Raslan said that this batch includes 31 coaches scheduled to arrive by the end of June.
Twenty-two of the coaches have shipped, while eight are still in the process of shipping.
A model coach tested by Hungary also arrived in Egypt at the end of April.
Based on a report regarding coach test results, which began its trial mid-May, and according to the technical committee statement, Raslan said that no problems related to safety operating were found during the test on the railroads.
A daily follow up is being conducted regarding the model coach's performance in cooperation with the tuv company, contracted by the Russian-Hungarian alliance to test the coaches in Egypt.
Passenger coaches manufactured for the ENR by Russia underwent tests in Hungary by the Russian Tver Manufacturing Institute, in collaboration with Hungary's KTI Research Institute in February.
Egypt signed a contract back in 2018 with the Russian-Hungarian Transmashholding Company to supply 1,300 train coaches to the ENR.
The largest deal in the ENR's history, it represents a qualitative shift in the services provided to passengers in Egypt.
The deal includes 500 third-class units with forced ventilation, 500 third-class units with air-conditioning, 180 second-class units with air-conditioning, 30 second-class units with air-conditioning and buffets, and 90 first-class units with air-conditioning.
Egypt's government aims to overhaul railway facilities though the periodic updating of infrastructure and coaches, focusing on safety and aiming to utilize unconventional methods to provide further resources to implement developmental plans.
Edited translation from Al-Masry Al-Youm