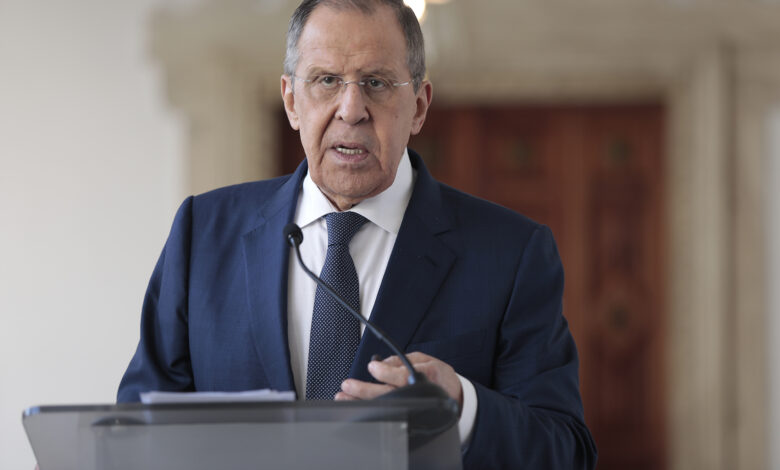 Russian Foreign Minister Sergey Lavrov praised a framework introduced by China and Brazil, which proposed an end to the conflict in Ukraine.
"We applaud the position from China, and we have also held talks with Brazil on this, and these are very useful proposals because they can help to share ideas and help resolve problems," Lavrov said Tuesday during a news conference in Caracas, Venezuela. "All this, however, is not part of the West's rules."
Lavrov explained the West would not accept the so-called "peace proposal" that would see the Crimean Peninsula fully integrated into the Russian Federation.
Meanwhile, Ukraine has repeatedly said peace in the conflict will only be achieved if Russia restores the country's borders and Kyiv takes back Crimea.
"We hope the regime in Kyiv respects the rights of Crimea, we already know the West, it's demanding that Crimea is returned," Lavrov said.
Since taking office this year, Brazilian President Luiz Inácio Lula da Silva has suggested his country could help broker a negotiation in the Russian invasion of Ukraine, arguing Kyiv should relinquish sovereignty claims over Crimea in exchange for the end of the conflict.
Last week, Lula traveled to China and both countries reiterated calls for a peaceful solution to the conflict.
Lula has largely adopted a policy of non-intervention over the war in Ukraine, following in the same footsteps of many leaders in middle-income and developing countries.
On Saturday, Lula said the US and the EU need to start talking about peace between Ukraine and Russia.
"The United States needs to stop encouraging war and start talking about peace; the European Union needs to start talking about peace so that we can convince Putin and Zelensky that peace is in the interest of everyone and that war is only interesting, for now, to the two of them," Lula 
told reporters in Beijing
 on Saturday.
Some context: The US and EU have been major suppliers of arms and aid to Ukraine amid Russia's invasion.
Lavrov is in Caracas as part of a five-day trip to Latin America, visiting Brazil, Venezuela, Cuba and Nicaragua. On Tuesday, Lavrov criticized US sanctions on Venezuela and said Russia intends to strengthen diplomatic and commercial relationships with the Andean country.
CNN's Tatiana Arias and Duarte Mendonca contributed reporting.