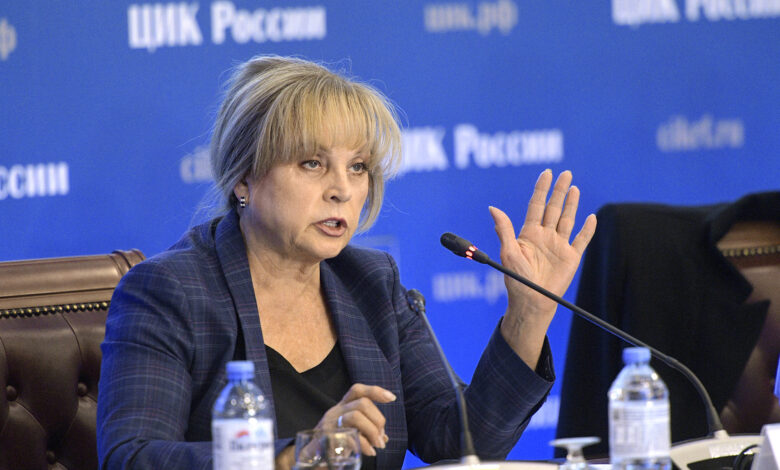 The organization responsible for conducting federal elections in Russia has begun preparations for a presidential vote next year, said Ella Pamfilova, the Central Election Commission chairman.
"We are laying it out now with an eye on the presidential campaign, because we understand what the presidential elections are in the current conditions," Pamfilova told journalists Friday, according to the Russian state news agency RIA Novosti.
Russia is expected to hold the presidential election in the spring of 2024. The current head of state, President Vladimir Putin, has not yet announced his decision to participate.
Some background: Putin has been in power for a long time. He served as president from 2000-2008, and then, a job swap with his then prime minister, Dmitry Medvedev, in 2008, allowed him to return to the presidency in 2012. He has been serving since then. He would have been obliged by law to step down after this term, which ends in 2024, but he signed a law in 2021 that paved the way for him to run for two more presidential terms, potentially extending his rule until 2036.