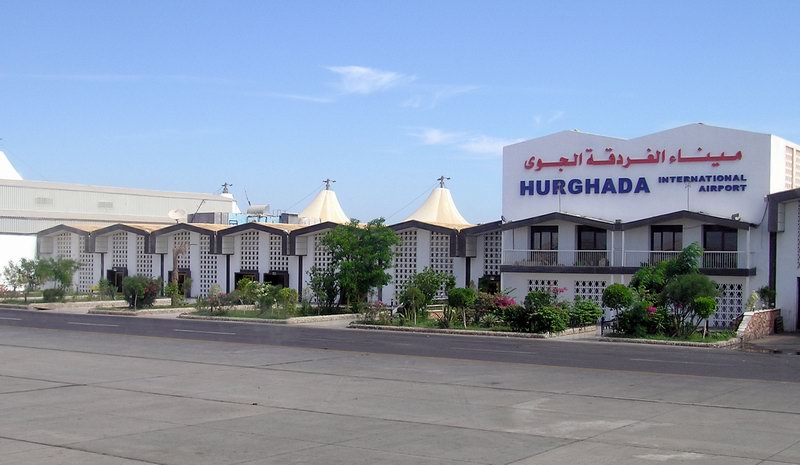 The Hurghada International Airport on Wednesday will receive a Russian security delegation to inspect the airport's security measures, check on all security measures followed inside the travel and arrival halls, and follow up on procedures for securing luggage and travelers.
Navigation sources at the airport on Friday said that the delegation will also check on the deployment of security personnel in their locations, as well as the precautionary measures followed by aviation authorities to protect travelers against COVID-19.
The delegation's visit is within a framework of inspection tours carried out by Russia to follow up on the latest procedures regarding with Russian aircraft before resuming air traffic and regular Russian and charter tourism to Hurghada resorts.
The Russian inspection also includes meals from the moment they are produced until they arrive on the planes, alongside monitoring the airport walls, surveillance cameras, and runway security systems.
It also includes checking on the groups of workers assigned to service inside the customs offices and inside the aircraft.
At the end of the five-day tour, the delegation will hold a meeting with officials of the Ministry of Civil Aviation before submitting their final report on the visit to civil aviation authorities in Russia.
Egypt's tourism sector, representing approximately 12 percent of the economy, has experienced significant problems in recent years, particularly since the downing of a Russian civilian aircraft over the Sinai Peninsula in October 2015, which killed all 224 passengers on board.
Russia, along with a host of European countries including the UK, suspended flights to Egyptian resorts after the incident.
The Russian Foreign Ministry said in October that cooperation is underway with Egypt to resume flights and is only a matter of time, attributing the delay to the coronavirus pandemic.
Deputy Foreign Minister Oleg Syromolotov said at that time in an interview with Russian news agency Sputnik that it is difficult to set a specific date on the matter.
"Since April 2018, regular flights have been carried out between Moscow and Cairo, and at the same time we are working to resume flights to the Egyptian resorts of Sharm el-Sheikh and Hurghada, and our main priority in solving this issue is to ensure the safety of Russian citizens," Syromolotov said.
The primary reason for suspending flights with Egypt was the Russian plane disaster in October 2015, he added. Syromolotov said that though investigations in both Russia and Egypt have not been completed, the competent Russian authorities have proven that the crash was the result of a terrorist attack.