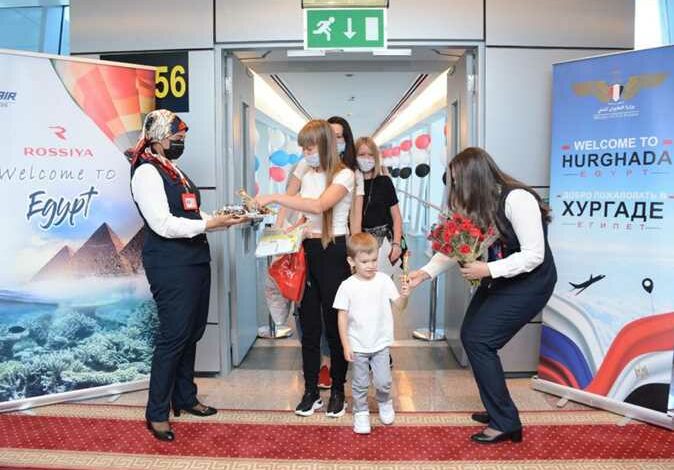 The General Consul of Russia in Hurghada Victor Voropaev praised an anticipated decision about accepting the conversion of the Russian ruble to the Egyptian pound in Egypt.
In exclusive statements to Al-Masry Al-Youm, Voropaev described the step as very positive, because it represents an additional advantage for Russian tourists in Egypt, and will end the problem of remittances and facilitate payments and purchases by Russians during their stay in Egypt.
Voropaev said that Hurghada International Airport receives flights from five Russian tourism companies, namely Pegas Touristik, TEZ TOUR, Biblio Globus, TUI Fun & Sun and Coral Travel, which signed a work protocol with EgyptAir to be its air carrier.
The Russian ruble is scheduled to be listed among the currencies used in Egypt as of the end of September, which will positively affect the tourist flow from Russia to Egypt, RIA Novosti reported.
According to the Central Bank of Egypt, as of the end of September 2022, the Russian ruble will be listed among currencies used in Egypt, and this timing coincides with the beginning of the peak tourist season in Egypt, Tez Tour Russian tourism company said in a statement.
The company added that "providing space for travel companies and hotels to accept payments in rubles, among other factors, will undoubtedly have a positive impact on the flow of tourists."