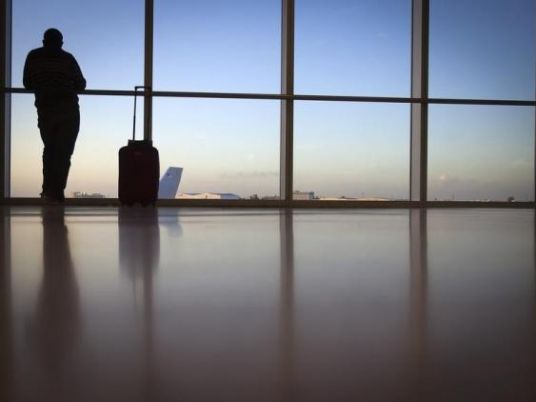 Russia's ambassador to Cairo, Sergei Kiribchenko, refused to undergo the strict airport inspections and long security procedures at Sharm al Sheikh's International airport, choosing to travel to Cairo by car instead, Al Masry Al Youm reported on Saturday.
Kiribchenko was at Sharm al-Sheikh attending the two-day 9th Global Policy Forum, organised by the International Alliance for Financial Inclusion (AFI), that brought together some 95 states and 119 international financial institutions.
On his way back to Cairo, witnesses told Al Masry Al Youm that Kiribchenko refused to go through the lengthy airport security measures, as he was travelling with no luggage or personal belongings.
"There should have been a way to make security inspections for him easier, like just going through the X-Ray scanner. The ambassador had no luggage," Ahmed al-Samri, Rusisia's Consul at Sharm al Sheikh, said.
Al-Samri expressed his "dissatisfaction," for the situation, adding that the foreign ministry should work on clarifying Egypt's stance on the matter.
A security source, however, told Al- Masry Al Youm that airport inspection procedures apply to everyone without exception, including diplomats and ambassadors.
Russia laid down its conditions for Egypt-bound flights to run again following the crash of a Russian plane in October 2015, which killed all 224 passengers and crew on board, most of them Russian tourists.
After the incident several countries demanded that certain security measures be implemented at Egyptian airports for the resumption of direct flights to be considered.
Russian security experts have carried out a series of inspections at Egyptian airports over the past year to make sure the new security measures meet Russian standards.
Egypt hopes that a return of Russian tourists, which rank first among foreign visitors to the country, will rejuvenate tourism revenues, which witnessed a sharp drop after the suspension of flights from Russia.
Russian transport minister Maxim Sokolov said earlier in September that Russian passenger flights to Egypt could resume within one month.
"[Russian airlines] are already gearing up for this. I don't expect this period to last long," Sokolov said on the sidelines of the Eastern Economic Forum, according to Sputnik News agency.
The Russian minister's statements come a few days after Sokolov said that his country sees no need to conduct additional security checks at Cairo International Airport.