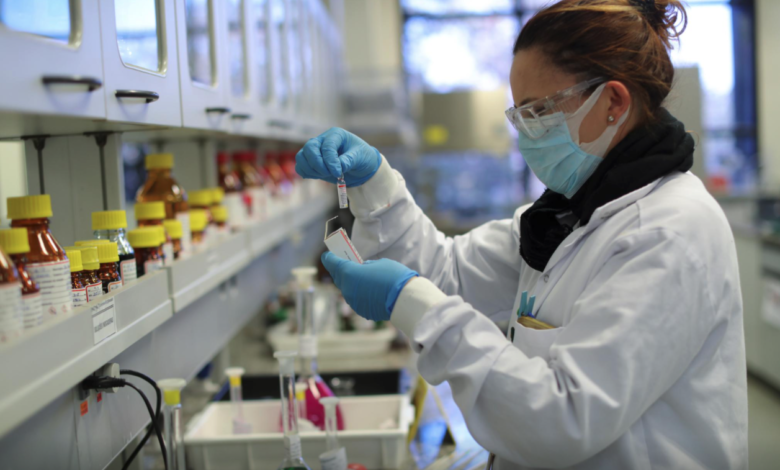 Russian ambassador to Cairo, Georgy Yevgenyevich Borisenko, announced on Thursday an agreement under which Russia will supply Egypt with 20 million doses of its Sputnik V coronavirus vaccine. 
Egypt issued emergency approval for the jab in February of this year.
Borisenko added, in his interview with Amr Abdel Hamid's "Public Opinion" program, that Egypt has already received hundreds of thousands of doses of the Russian vaccine as a donation for the Egyptian Armed Forces and Egyptian athletes through the Russian Ministry of Sports.
He added that the Russian distributor and Egypt's Minapharm Pharmaceutical company will work together to produce the vaccine in Cairo, stressing that training for manufacture is underway and should be complete by fall.
He stated that Egypt plans to produce 40 million doses of Sputnik V per year to meet the needs of Egyptians and export the vaccine to other African countries.
Edited translation from Al-Masry Al-Youm
IMAGE: An employee holds a vial containing Sputnik V vaccine against the coronavirus disease (COVID-19) made with ingredients and technology supplied by Russia at Brazilian pharmaceutical company Uniao Quimica in Guarulhos, Brazil May 20, 2021.