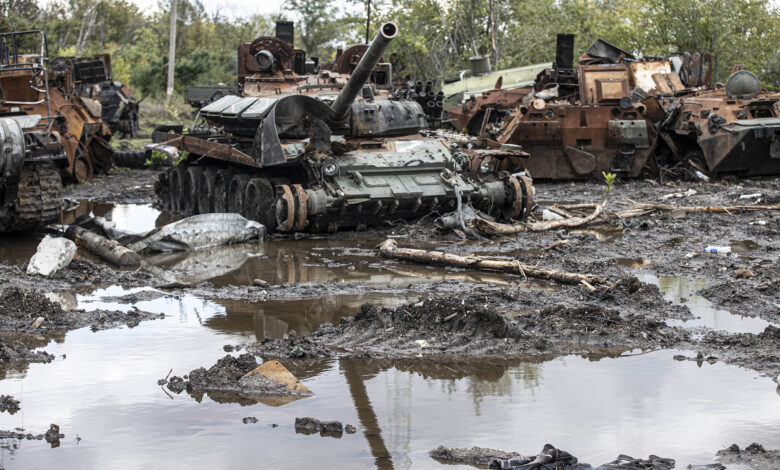 Russian authorities have removed the commander of the country's Western Military District (WMD), according to records from its Unified State Registry published Monday.
The Unified State Registry, which functions as a state record of all registered legal entitles, has listed Col. Gen. Roman Berdnikov as the new commander of the Western Military District. It comes as Russian forces have pulled out from many parts of eastern Ukraine.
The WMD, based in western Russia, is one of five Russian military districts. It played a significant role in Russia's invasion of Ukraine.
Berdnikov replaces Col. Gen. Alexander Zhuravlyov, who has also been a commander in Ukraine's Kharkiv region, where Russian forces suffered heavy losses in past weeks. Bednikov's appointment comes on the heels of the Russian retreat from the strategic eastern city of Lyman, in the Donetsk region.
More on the former commander: Zhuravlyov, known for overseeing one of the most brutal chapters of Syria's war, also oversaw a rocket artillery brigade, whom CNN identified launching cluster munitions attacks in residential districts of Kharkiv in late February, during the early days of the war.
Russian officials have criticized the country's military leadership following the retreat in Lyman. Lawmaker and former army commander Andrei Gurulev said he could not explain this "surrender" from a military point of view, speaking on Soloviev Live, a pro-Kremlin TV channel on Saturday.
Berdnikov graduated from the Kyiv Suvorov Military School in 1991 and from the Moscow Higher Combined Arms Command School in 1995.
The Russian Ministry of Defense has yet to confirm the leadership change at the Western Military District.