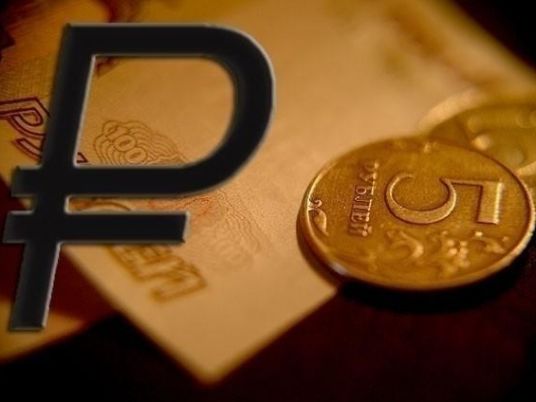 As the weak ruble and high inflation hurt Russia's economy, Fitch Rating's outlook for the country remained negative, in its latest ratings announcement.
Fitch Ratings rated Russia's credit at 'BBB-' with a negative outlook in its announcement on Friday.
"External conditions have deteriorated since July, translating into a weaker oil price outlook, higher ruble volatility and higher inflation," Fitch said in its statement. "Imports have fallen 39 percent year-on-year by value in the first nine months of 2015, and there have been substantial declines in services imports and outward profit remittances."
While the current account is on course to run a surplus of five to six percent of Gross Domestic Product in 2015, up from 3 percent in 2014, the current account surplus has been and will be balanced by net private capital outflows, the statement said.
But capital flight has moderated, Fitch said.
"Rollover rates of private sector debt have exceeded expectations and other net outward flows have moderated. Capital markets are re-opening to non-sanctioned borrowers. As a result of these factors, and the current account surplus, demand for foreign exchange to meet debt service is not expected to generate undue pressure on reserves," the statement said.
The sovereign balance sheet remains a key support to creditworthiness, according to Fitch. Government debt is on course to end in 2015 at 13 percent of GDP and sovereign net foreign assets are estimated at 26 percent of 2015 GDP, the statement said.
But a renewed upsurge in demand for foreign currency is a downside risk, Fitch warned.
And inflation could fall back to 9 percent annually, from 15 percent, if the ruble doesn't weaken further, the statement said.