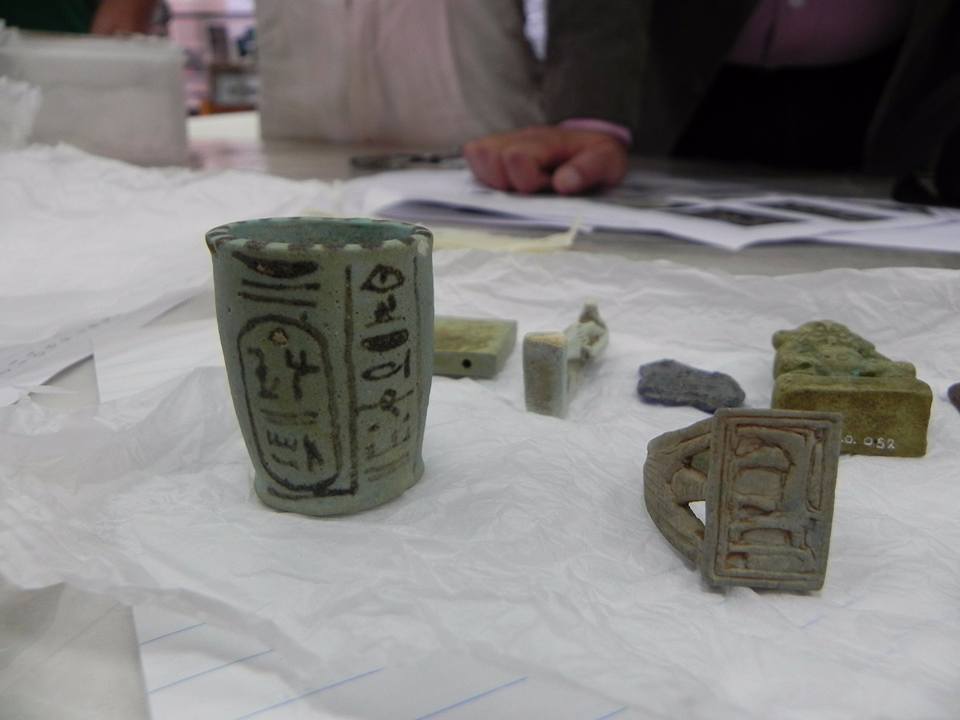 Egypt received on Saturday 354 antiquities belonging to different periods of Pharaonic and Islamic civilization from the ruler of Sharjah Sheikh Sultan bin Mohammed Al Qasimi, who arrived in Cairo heading a delegation to attend the World Youth Forum in Sharm al-Sheikh.
The artifacts were seized and confiscated by the customs authorities at Sharjah International Airport. The collection is of great importance with historical and archaeological value dating back to the Pharaonic and some Islamic periods.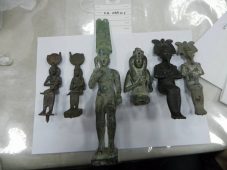 This collection also includes limestone slabs and a number of stone-sized obelisks containing hieroglyphics and inscriptions, as well as Oshepti statues.
Qasimi stressed that the handover of these historical artifacts should be carried out directly under his personal supervision. The Egyptian side was represented by the Ministry of Antiquities who received the artifacts upon the arrival of Qasimi at Cairo International Airport.
The Minister of Antiquities, Khalid al-Anani, witnessed the unboxing and registering of the artifacts received in the Egyptian Museum in Tahrir Square. Anani praised the generous initiative of the Ruler of Sharjah and expressed his deep appreciation to His Highness and the UAE authorities.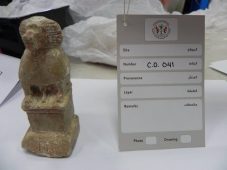 He pointed out that some of these pieces will be displayed in a temporary exhibition in the Egyptian Museum after the registration of all the pieces.
A statement from the Ministry of Antiquities said the recovered pieces include a bronze statue of ancient Egyptian goddesses of various sizes, including a statue of the god Osiris and another goddess Isis, as well as a pot with the name of King Ramses III and parts of statues of Diorite in the form of the Sphinx.