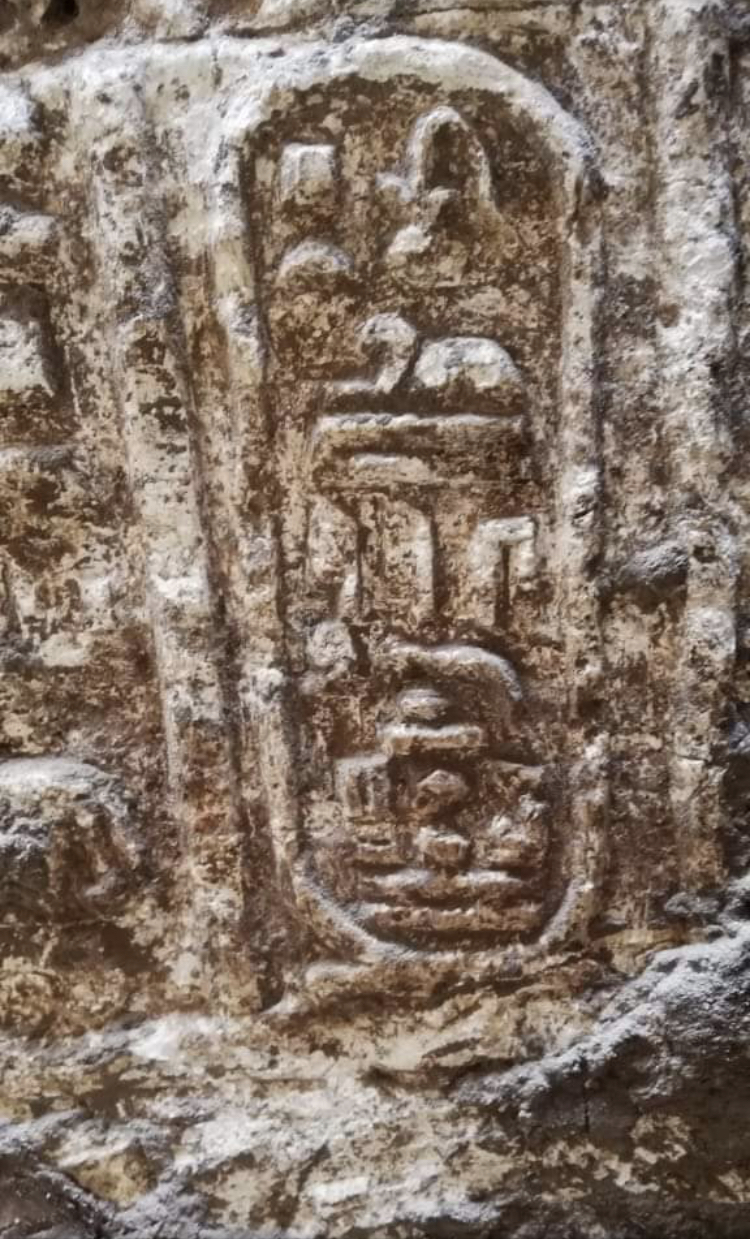 The ruins of a temple belonging to King Ptolemy IV have been unearthed during an excavation at Kom Shaqao, Sohag by a mission from the Antiquities Ministry.
Parts of the ruins had been discovered by chance during the supplying of sewage lines in the city of Tama, Sohag early in September.
The Secretary General of the Supreme Council of Antiquities Mostafa al-Waziry said in a statement on the ministry's official Facebook page that the sewage work was immediately stopped by a task team from the Ministry of Antiquities, assigned to conduct archaeological excavations in the area.
According to the head of the Central Department for Antiquities of Egypt, Mohamed Abdel Badie, the mission then started work in the area south of the wall discovered during the drainage project.
The expedition unearthed the southwestern corner of the temple and the rest of the wall heading from north to south. These ruins featured inscriptions of the ancient Egyptian god Habi accompanied by many different animals, and the remains of texts containing Ptolemy IV's name, according to Badei.
Another limestone wall heading westward was also found, covered with limestone slabs.
Kom Shaqao was the capital of the tenth region of Upper Egypt, west of the city of Tama, which was once called Wagit. The oldest mention of Wagit was in the Fourth Dynasty.