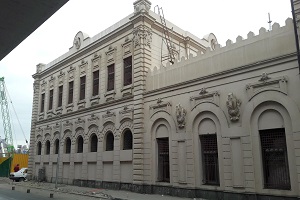 Waed Abul Ela, head of the Projects Sector at the Ministry of Antiquities, declared in an official statement that the Royal Vehicle Museum will open its doors in September.
Abul Ela pointed out that the final developments, set to be complete within a month, are currently underway in the museum. The electro-mechanic building elements, including air conditioning and the alarm system, are almost complete.
The statement noted that the highly awaited Royal Vehicle Museum is considered one of the most historic Egyptian museums as it houses an assemblage of vehicles that belonged to Muhammed Ali's family.
It is worth stating that Khedive Ismail was the first to propose establishing a museum showing the royal vehicles and horses.
The museum displays vehicles that were used by the Alawite family on varied occasions such as concerts and weddings. All the accessories of the royal horses and vehicles will be displayed in the museum.
Khedive Ismail had always treated the horses with the highest care and had always hired professional technicians to repair his family's vehicles.
The museum used to house around 78 highly prized vehicles, some received by the Alawite family as gifts from European countries starting from the era of King Farouk and ending in the era of Khedive Ismail, the statement read.
The museum will also display an exceptionally important vehicle that Napoleon III and Queen Eugenie gifted to Khedive Ismail on the sidelines of the inauguration of the Suez Canal.
Photo Credit: Ministry of Antiquities