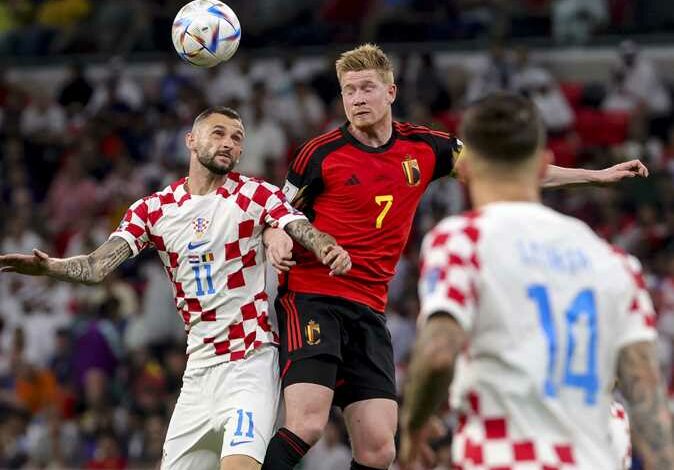 The Round of 16 at the 2022 FIFA World Cup is set to end on Tuesday, December 6, 2022,  where two strong matches are scheduled to determine qualifiers for the quarter-final match in the 2022 World Cup.
2022 Qatar World Cup matches, Tuesday, December 6, 2022:
Morocco vs Spain
Time: 5 pm Cairo local time
Channel: beIN SPORTS MAX 1
Portugal vs Switzerland
Time: 9 pm Cairo time
Channel: beIN SPORTS MAX 1
BeIN Sports is the official broadcaster of the tournament through its open and encrypted channels.
In addition to that, there are a large number of open channels for broadcasting World Cup matches, namely:
1-IRIB TV 3 HD Iran
2-Ictimai TV HD Azerbaijan
3-RTSH Albania
4-ERT Greece
5-SNRT TNT maroc
6-TPA Angola
7-Match TV Russia
8-DAS Erste Germany
The quarter-final matches of the Qatar World Cup 2022 will start on Friday December 9 and will end on Saturday December 10.
The semi-final is scheduled to from Tuesday December 13 and end on Wednesday December 14.
Matches for the third and fourth places in the World Cup 2022 will be set on Saturday December 17.
The date for the World Cup final match is set for Sunday December 18.