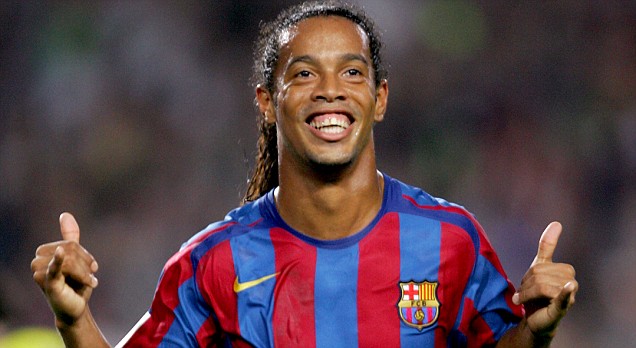 Former Brazilian football star Ronaldinho will arrive in Egypt tonight for a three-day trip to promote the Tour 'n' Cure hepatitis C medical tourism program, Ronaldinho's agent Roberto de Assis Moreira said on Tuesday.
Ronaldinho will be endorsing the campaign in association with Prime Pharma group, which is responsible for providing an integrated treatment plan that includes medical examinations in Egyptian hospitals, administration of the antidote and a one-week rehabilitation period following four months of treatment.
"This will be the second visit for him to Egypt," said Moreira. "He is very happy and excited to take part in the same campaign that football players Messi and Dani Alves were involved in."
Barcelona football star Lionel Messi visited Cairo for the medical tourism program earlier in February.
"Messi's visit to Cairo echoed worldwide. The company received six requests from foreign countries to treat their nationals in Egypt, including Romania, Spain, England and Pakistan," Tamer Wagih, the chairperson of Prime Pharma previously said.
As part of the Tour 'n' Cure program, Prime Pharma aims to attract 100,000 foreign hepatitis C patients for treatment in Egypt, in an aim to promote "medical tourism" in the country.
Prime Pharma agreed last year with the Ministry of Tourism and EgyptAir to facilitate this goal by offering a 50 percent discount on airline tickets, as well as deals with five-star hotels to host patients during their week of sightseeing, Wagih explained.
The program provides treatment for foreigners at a total cost of $5,900, including accommodation and airfare. In other countries, treatment usually costs an average of $100,000, according to Wagih.
Ronaldinho's three-day itinerary includes a visit to the pyramids and other touristic sites. He will also travel to the North Coast to attend a major event in which he will announce his sponsorship of Prime Pharma.