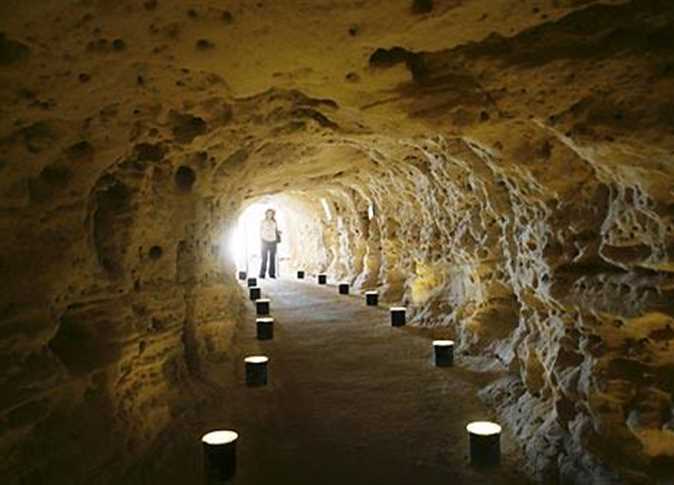 Minister of Antiquities, Khaled el-Anany, and Major General Alaa Abu Zeid, Governor of Matrouh, inaugurated  the Rommel Cave Museum in Marsa Matruh Friday, after the completion of its restoration, as part of the celebrations for Governorate Day. The total amount for the renovations landed at around LE2.5 million.
The re-opening comes seven years after the the museum was closed, in a cooperation effort between the Ministry of Antiquities and the Matrouh Governorate.
The governor of Matrouh said it was necessary to work on the re-development and opening of the museum, especially in light of the governorate's efforts to attract tourists from different countries, and restore the rate of tourism.
He stressed that the Rommel Cave Museum is one of the most important features of Matrouh, frequented by thousands of tourists from all over, who come during the summer season, along with travelers from Egypt and other Arab countries.
Anany expressed his confidence that the Rommel Cave Museum will generate turn a good profit, as the opening of the museum comes during the summer months, so that the visitors of Marsa Matrouh and the Northern Coast can visit.
The Antiquities Minister pointed out that primary school students and people over 60 are allowed to visit the museum for free.
The Rommel Cave is one of the natural caves in Marsa Matruh. German leader, Erwin Rommel, used it as his headquarters while conducting the North African wars during World War II. In 1997, the idea came up of turning the cave into a museum and tourist destination.
Edited Translation from Al-Masry Al-Youm