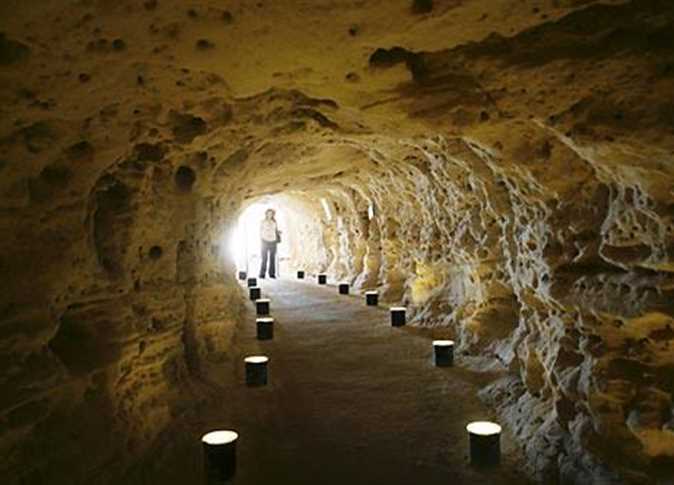 Rommel Cave Museum in Marsa Matruh will resume receiving visitors this summer after a closure of 6 years for renovations and development, Egypt's Antiquities Ministry said Saturday.
The Rommel Cave is one of the natural caves in Marsa Matruh, but the German leader Erwin Rommel used it as his headquarters while conducting the North African wars during World War II. In 1997, the idea came up of turning the cave into a museum and turning it into a tourist destination.
A construction company in Matruh province started a month ago on the development work, while a restoration team from the Antiquities Ministry is working on the archeological artifacts in preparation for the opening, said Elham Salah, head of the Museums Department at the Antiquities Ministry.
Salah explained that the decision to reopen the museum again in the early summer after its closure for more than six years, was to encourage Marsa Matruh and North Coast summer vacationers to visit the museum, which connects different segments of Egyptian society with museums and helps raise their historical awareness.
Salah pointed out that the ministry has started the work of restoration and development of the museum, which includes the implementation of a new museum display systems; changes to the lighting and security systems; and the development of surveillance cameras.
She also confirmed that the opening hours of the museum will be extended, so that visitors can visit at night after enjoying the sea and the beach in the morning.