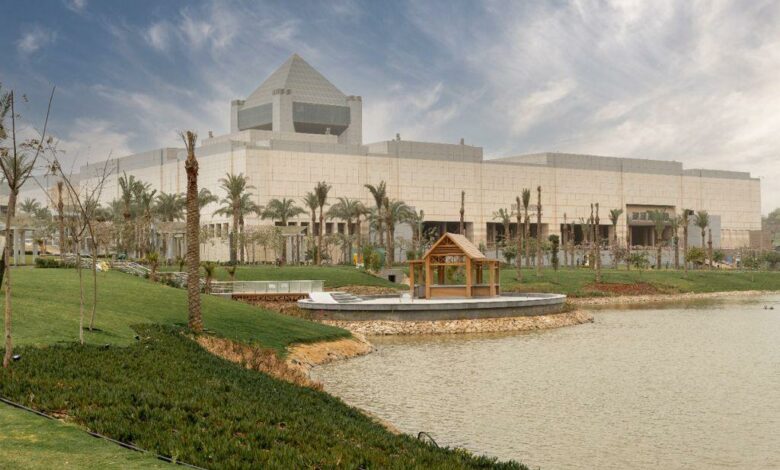 The National Museum of Egyptian Civilization in Fustat on Saturday received the Prime Minister of Romania, Nicolae Ciucă, and his accompanying delegation, on the sidelines of his current official visit to Egypt.
The visit was attended by Minister of Economy of Romania Florin Marian Spataru, Ahmed Samir, Egyptian Minister of Trade and Industry, and the Ambassador of Romania in Cairo Mihai Stefan Stuparu.
The Prime Minister of Romania and his accompanying delegation were welcomed by the CEO of NMEC Ahmed Ghoneim, who gave them an overview of the unique location of the museum, its history and cultural role.
He also offered the Prime Minister with a local souvenir.
The supervisor of the museum halls Sayed Abul-Fadl accompanied them on a tour inside the museum, which included the central exhibition, royal mummies, and Egyptian textiles halls.
He gave them a full explanation about the museum, the history of its establishment, and the unique archaeological holdings it contains that tell the history of the ancient Egyptian civilization throughout the ages.
Ciucă expressed his admiration for the museum during his tour, which highlights Egypt's cultural status through the archaeological treasures displayed in it.