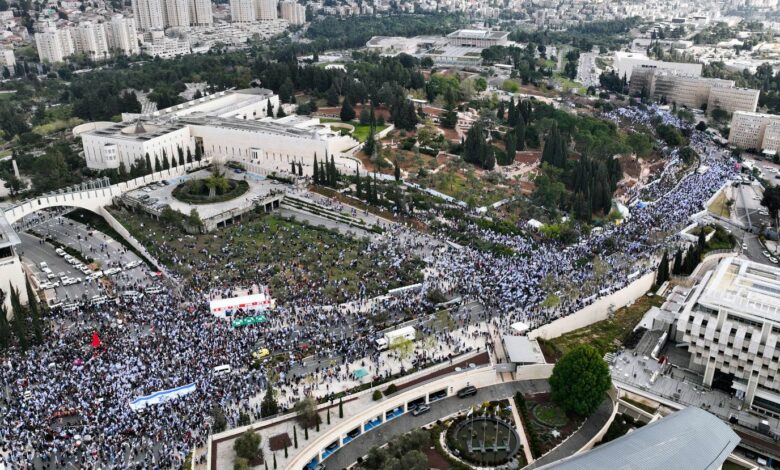 For months, hundreds of thousands of Israelis have been taking to the streets across the country to protest far-reaching changes to Israel's legal system.
Tensions rose further this past weekend when Prime Minister Benjamin Netanyahu abruptly fired Defense Minister Yoav Gallant over his opposition to the planned overhaul, prompting mass street protests and widespread strike action.
Netanyahu announced on Monday that Israel's contentious judicial overhaul legislation will be put on hold until the next session of the Knesset, after the Passover recess in April. The nation's largest labor union called an end to the strike after Netanyahu's announcement.
At its core, the judicial overhaul would give the Israeli parliament, the Knesset, and therefore the parties in power, more control over Israel's judiciary. Opponents say the plan threatens the foundations of Israeli democracy.