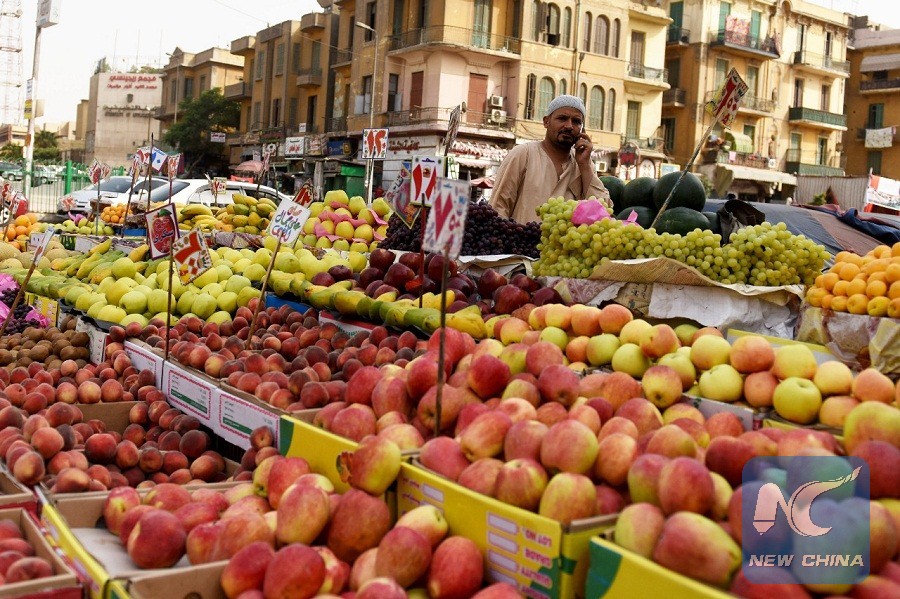 Calls to boycott Egyptian fruit have spread through social media on Saturday, in an attempt to lower prices after dealers increased them in August.
One user posted, "Let the fruits rot [at the dealers' shops]", taunted dealers to "eat or throw them in the garbage", and asked them to heed the calls nationwide until costs returned to normal.
Soad, a man of 40, walked by a fruit stall in Hemphers Street of Bulaq Dakror, Giza.
Upon seeing the prices, Soad whispered to one of the dealers, Abdel Atty, "do you have any grapes cheaper than what you're offering?"
"No," the dealer replied, insisting that at LE7 per kilo, the unclustered grapes were cheap enough that buyers were already competing over them.
Another fruit dealer, Ahmed Abdel Dayem, firmly disagreed, believing that fruit prices had indeed risen to risky levels.
"We are suffering a recession after Eid al-Adha," Ahmed claimed, and added that the coming days would be difficult on consumers and dealers alike.
"The consumer accuses us of raising fruit prices, although we are just one ring [of sale] among others. There is the farmer who plants the vegetables, the wholesaler who controls market prices, and the lorry driver who transports them to us."
Meanwhile, Ahraf Yassen, a third dealer, did not expect the boycott campaign to succeed, as nobody could dispense fruits.
The boycott was launched by citizens of South Sinai Governorate, after one kilo of clustered grapes, mango, Apple and guava rose to the prices of LE25, LE50, LE35 and LE20, respectively.
Edited translation from Al-Masry Al-Youm.