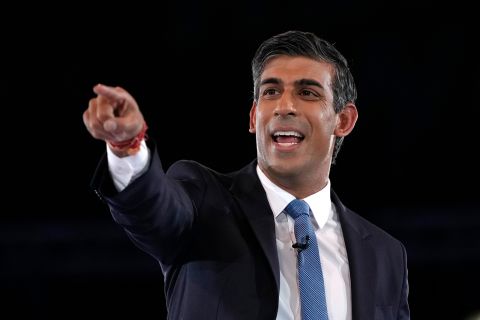 Rishi Sunak is giving his first address to the UK as the country's Prime Minister, telling the public that Liz Truss made "mistakes" which he has been appointed to fix.
"It is only right to explain why i'm standing her as your new Prime Minister," Sunak said outside Downing Street.
"Right now, our country is facing a profound economic crisis. The aftermath of Covid still lingers. Putin's war in Ukraine has destabilized energy markets and supply chains the world over."
"I want to pay tribute to my predecessor Liz Truss," Sunak said.
He added that he has been chosen to lead the Conservatives "in part to fix them, and that work begins immediately."