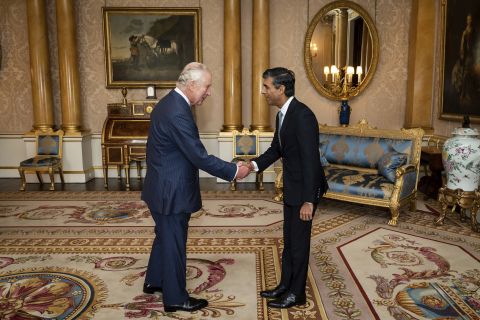 Rishi Sunak has arrived at Buckingham Palace to be formally appointed Prime Minister.
He will meet King Charles III and accept his offer to form a government in the next few moments.
Rishi Sunak is officially Britain's fifth Prime Minister in six years, after meeting with King Charles III at Buckingham Palace.
Sunak is the first person of color, the first British-Asian and the first Hindu to lead the United Kingdom.
He enters Downing Street at a moment of crisis for his party and the country, after Liz Truss's shambolic 50-day tenure plunged Britain into even deeper economic turmoil.