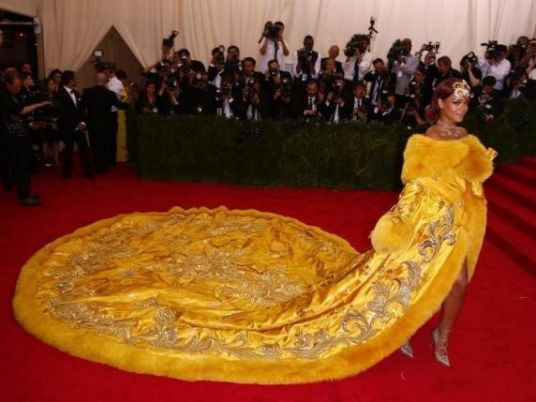 Rihanna's new album, "Anti," officially took the top spot on the Billboard 200 album charts on Monday, a week after 1 million giveaway copies made it ineligible for Billboard consideration.
"Anti" sold 166,000 units, comprising album and song sales and streaming activity, in its second week of release, according to figures from Nielsen Soundscan.
That was enough to unseat Adele's "25" from the No. 1 spot, while American rapper Kevin Gates' debut album, "Islah," took second place with 112,000 units sold.
"Anti," Rihanna's eighth album, was released on January 27 exclusively on online music platform Tidal. Through a deal with Samsung, a million copies were offered free to fans who signed up for Tidal membership, making "Anti" ineligible for Billboard charts rankings in the first week, since Billboard does not count sales of albums priced under $3.49.
British band Coldplay's "A Head Full of Dreams" got a chart bump ahead of Sunday's Super Bowl, where the group played the halftime show, rising to 16th place from 37th.
Coldplay and fellow Super Bowl artists Beyonce and Bruno Mars will have to wait until next week to see the chart impact of their performance on the most-watched annual TV event in the United States.
The only other Billboard 200 debuts were from Australian indie pop singer Sia, whose "This is Acting" album landed at No. 4, and American YouTube star Charlie Puth, whose first studio album, "Nine Track Mind," came in at No. 6.
On the digital songs chart, which measures online single sales, former One Direction singer Zayn Malik beat Drake to the top spot with 267,000 downloads of his "Pillowtalk" release,