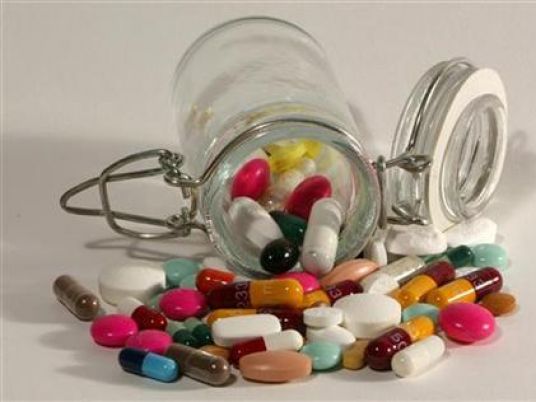 An Egyptian rights watchdog said Sunday they detected a shortage of 1420 drugs in August, 54 of which have no alternative.
Mohamed Fouad, the head of the Egyptian Centre to Protect the Rights for Medicine (ECPRM), said that the most critical of shortages include the radio-opaque contrast agents Lipiodol and Urografin, kidney failure drug Ketosteril, and Asparaginase, a medication used to treat leukemia.
Fouad pointed out that the stock of medical supplies in major institutes and hospitals have reached zero point, which caused seven fights between doctors and the relatives of patients last month.
Some pharmacists expressed concern that a new crisis of medicine shortages may occur next month, as some pharmaceutical companies did not import raw materials because of their soaring prices since the Egyptian currency was devaluated in November last year.
Official Health Ministry sources told al-Masry al-Youm that some pharmaceutical companies contacted the ministry to raise the price of some products — especially diabetes drugs — in accordance with their agreement in January to raise the price of drugs by up to 20%.
The agreement also included the raising of prices of some other medications by August, but the ministry has since refused. The companies expect a shortage of Insulin by the end of the year.
Health Ministry spokesperson Khaled Megahid said that the ministry issues a periodic report on drug shortages every two weeks and sends it to the presidency, including medicines that have no alternatives.
He added that the latest report shows that there is a shortage of 23 pharmaceutical products, saying that any entity that publishes reports with conflicting figures is intending to cause public confusion.