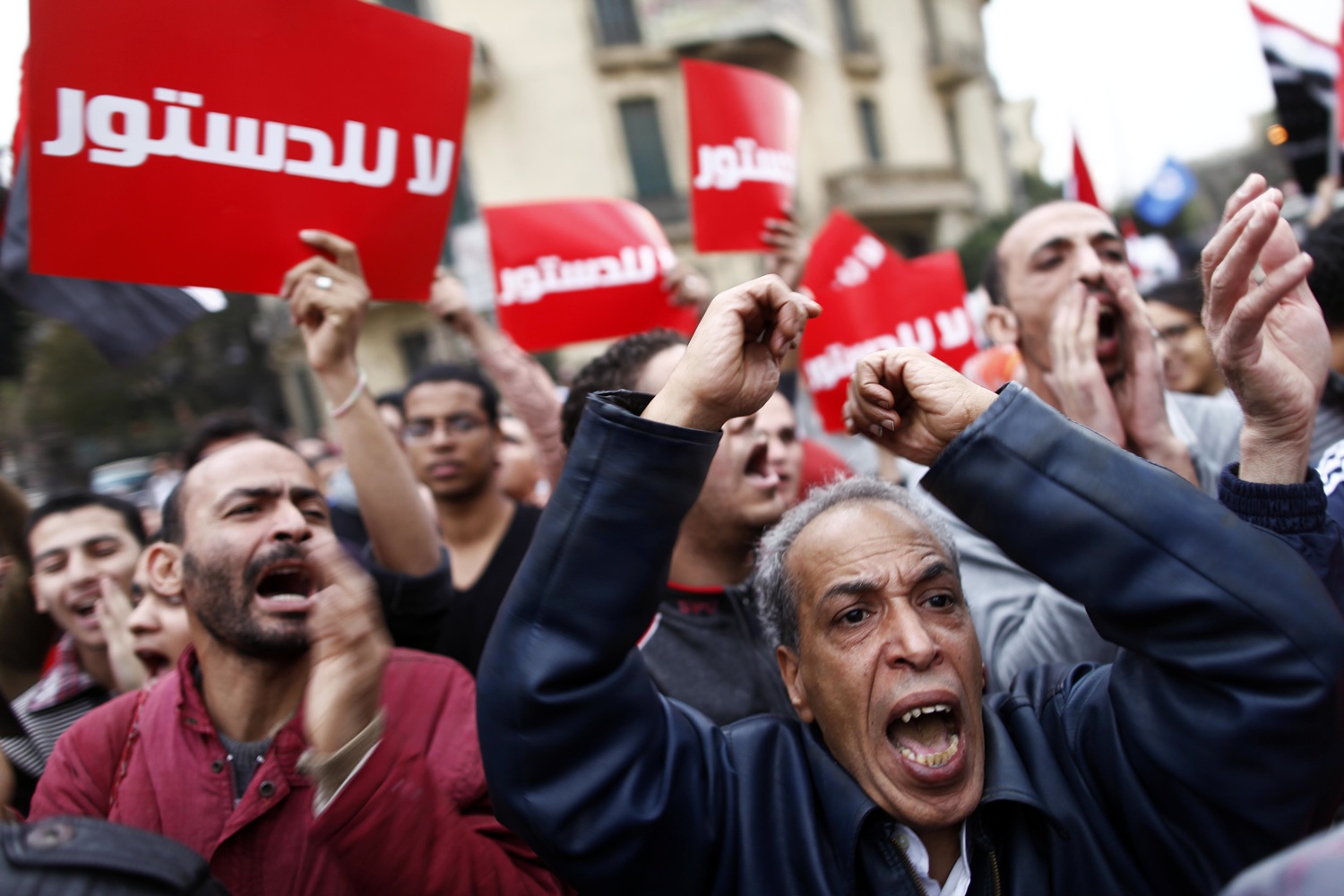 Thirteen human rights organizations have warned fraud in the referendum on the new draft constitution, especially after the National Council for Human Rights said in a press conference on Wednesday that organizations interested in monitoring the referendum must obtain prior authorization from it.
The organizations also denounced the council is playing the role of mentor for civil society organizations, and warned that the climate of the referendum does not inspire integrity.
They said in a statement that the will of the people was deceived in a constitution crafted by a Constituent Assembly that does not represent all sectors and political forces of society and through rushing a referendum without giving people time to discuss the draft.
The statement also said the National Council for Human Rights is manipulating the supervision of the referendum by civil society organizations, although it is neither neutral nor professional, and knows nothing about human rights, especially as a large number of its members resigned, saying that it was biased toward the official positions of the state and silent about abuses committed by the president's party.
Eight members have resigned from the council in protest of recent political developments that followed the announcement of the controversial November Constitutional Declaration that exempted President Morsy's decisions from judicial challenge, and in rejection of the president's insistence to hold a referendum on the draft constitution despite objections from the opposition.
The statement added that the president of the council, Hossam al-Gheriany, is also the president of the Constituent Assembly, and that the majority of the council members are members of the Muslim Brotherhood and the constitution-writing body, and therefore are not neutral and should have been banned by the Supreme Judicial Elections Commission from monitoring the referendum.
It continued that the SJEC is the only body empowered by the law to authorize civil society organizations to monitor elections.
The statement was signed by the Egyptian Organization for Human Rights, the Cairo Institute for Human Rights Studies, the Egyptian Center for Women's Rights and One World Foundation for Development, among others.