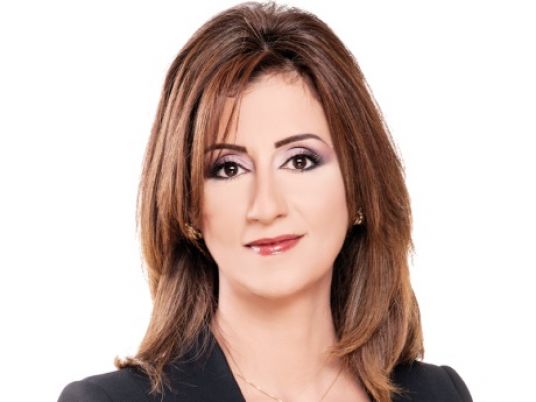 More than 21 rights groups and political parties, including 40 public figures, have expressed solidarity with Lebanese TV host Liliane Daoud, who was deported from Egypt on Monday hours after she announced the cancelation of her Cairo-based TV talk show.
Daoud was well known as the face of "Al-Soura Al-Kamela" (the full picture), aired on the privately-owned OnTV channel and known for tackling controversial topics.
In a statement on Wednesday, supporters of Daoud condemned her deportation by visa and immigration officials, saying that she was a very professional journalist who did a good job of selecting her guests and exploring difficult and complex subject matter.
In supporting Doud's right to work in Egypt, the statement drew attention to article no.65 of the Egyptian Constitution, which states that every person has the right to express their opinion verbally, in writing, by photographing or any other means of expression. The statement asserted support for the principle of freedom of expression, including on the part of independent journalists.
Daoud's show was taken off the air in May after the TV channel was purchased by Naguib Sawiris. On Monday, it was announced that Daoud's contract had been terminated, and she was arrested at home the same day.
According to Wednesday's statement, eight personnel from the passport investigations department took her from her home and put her on a plane back to Beirut. She was not allowed to make any communications and both her mobile phone and other belongings were confiscated, said the statement.
Daoud's supporters said that her deportation was part of a wider crackdown on dissenting media voices in the news media in Egypt, pointing to security raids that intimidate media professionals. The statement called on media professionals to stand together in opposing such practices.
Edited translation from Al-Masry Al-Youm