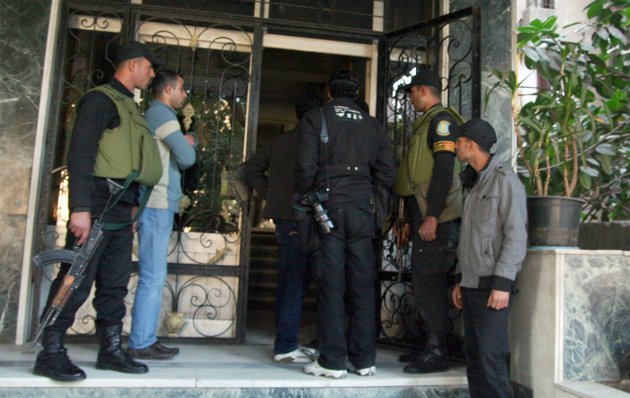 Freedom of association in Egypt is suffering "the worst crackdown since [civil society's] emergence in 1985," the Cairo Institute for Human Rights Studies said Tuesday, referring to the current NGO funding case.
It made the statement during the 19th session of the UN Human Rights Council in Geneva on Monday as part of a dialogue between the UN special rapporteurs on torture and human rights defenders, who presented reports before states and NGOs at the council.
Since the last meeting for the council in September, security forces and prosecutors raided 17 NGO offices, the institute said.
Forty-three national and international workers from foreign human rights and democracy promotion groups were referred to court on criminal charges in what has been known in media as the "foreign funding case."
"Almost all national and international independent human rights organizations in Egypt are facing a severe government-led smear campaign aimed at defaming them in the eyes of the public, labeling them as foreign agents aspiring to disturb public stability and divide Egypt," the institute said.
The Egypt delegation at the conference described human rights defenders as "partners" with the government in helping to limit human rights violations and providing feedback on the performance of state institutions.
The delegation said that "rights activists played a vital role in the promotion and protection of human rights and that Egypt is currently seriously and positively examining the special rapporteur on human rights defender's request to visit Egypt."
Translated from Al-Masry Al-Youm