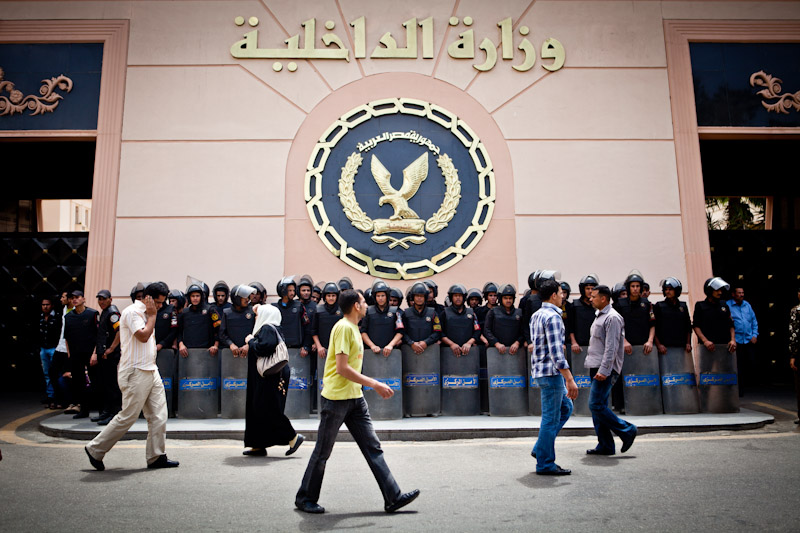 Ahmed Arafa, a supporter of former presidential candidate Hazem Salah Abu Ismail who was arrested early Wednesday morning, is being held at the Nasr City Prosecution, Amr Emam, a lawyer with the Hisham Mubarak Law Center said.
The Hazemoun movement, followers of Salafi Sheikh Abu Ismail, reported that Interior Ministry forces broke into Arafa's house after midnight Wednesday, assaulted his mother and took him to an undisclosed location.
"Arafa was arrested by people in civilian clothes," Emam said. "They said they were from the investigations department, but they did not show a warrant for his arrest or reveal where he was detained for hours before they took him to the Nasr City Prosecution."
"We will defend him regardless of him being an Islamist," Emam added. "The issue for us is that the Interior Ministry's practices have not changed. The way Arafa was arrested was the same method as the dissolved State Security Investigation Services."
Eman continued that while the prosecution has "tens of reports against Abu Ismail and movement member Abdel Rahman Ezz with regard to the break-in at the Wafd Party headquarters [on Saturday], they have not been interrogated or arrested." Eman said that Arafa is one of the youngest members of the movement, and is being sacrificed so higher level members and the real perpetrators of the attack would not be arrested.
Edited translation from Al-Masry Al-Youm