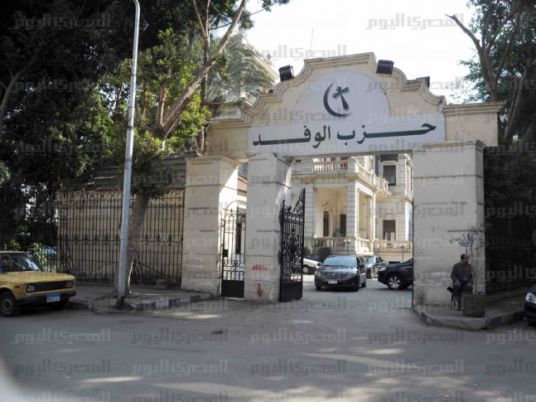 Egypt's Liberal Wafd party is suffering a rift over the proposed constitutional amendments, with some members wishing to back the amendments while others disagree.
A member of the party's Supreme Committee, Mohamed Abdel-Aleem Daoud announced the formation the "Wafdi Front" to reject the constitutional amendments.
He said that the decision to approve the constitutional amendments came without a prior meeting of the Supreme Committee, explaining that the decision to approve the amendments was made separately by the party's chairman Bahaa Eddin Abou Shaqa.
In a statement to Al-Masry Al-Youm, Daoud said that the Wafdi Front joined the Union to Defend the Constitution, which includes different political parties, powers, and public figures.
He added that the Wafdi Frond represents the Wafd party's units in governorates that reject the amendments, and that he is only one of thousands of Wafd party members against the amendments, such as MP Shadeed Abou Hendeya and party leaders such as Safwat Abdel Hamid and Hamdan al-Khalili.
However, Wafd Party secretary-general Fouad Badrawi accused members of the "Wafdi Front" of trying to question the party's unity. He stressed that the party's decision to approve the amendments was announced from the very beginning, receiving unanimous approval in the House of Representatives through its parliamentary bloc.
In a statement on Sunday, he said that some who call themselves "Wafdi" show up from time to time trying to abuse and question the party and its opinion.
Edited translation from Al-Masry Al-Youm