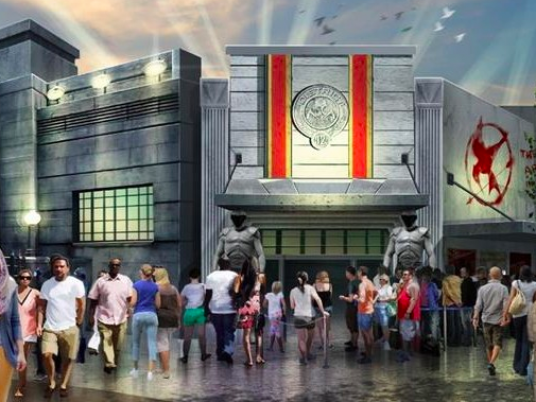 Dubai Parks and Resorts has unveiled plans for two Hunger Games-themed rides to be featured at Motiongate Dubai, which opens this year.
The first is being called an immersive adventure that will take guests through the Capitol aboard a hovercraft to view the world of Panem.
The second ride will be a roller coaster transporting guests from District 12 to the Capitol via a "super high-speed Capitol bullet train".
Motiongate Dubai is setting out to become the region's largest Hollywood-inspired theme park, featuring 27 rides and attractions.