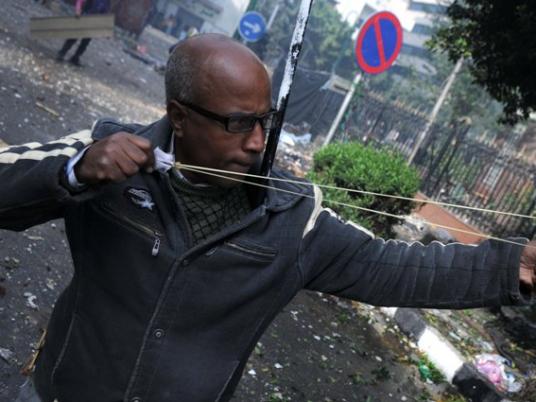 The ruling Supreme Council of the Armed Forces (SCAF) is responsible for the clashes that broke out on Friday around the cabinet building in Cairo, the Revolution Continues Coalition has said.
In a statement issued on Saturday, the coalition of political parties said the clashes show that the SCAF wants to break the revolutionary youth through a series of crimes that threaten to create chaos.
The coalition said it is dangerous to involve the Egyptian army in uncalculated battles against its own people, as they damage both its image and its internal cohesion.
The Popular Alliance Party, a member of the coalition, called for an immediate probe by an impartial judicial committee into the violence, as well as into the violence that began on 19 November, during which 45 people died when protesters clashed with security forces around Tahrir Square. Investigation results should be announced transparently and those indicted must be tried, the party added.
It also urged all honest members to withdraw from the recently-formed advisory council to the SCAF, and to boycott any discussions with the SCAF until investigations begin.
The party called on all political parties to set aside controversial issues and unite behind a call for the removal of the SCAF from power and the formation of a national salvation government with full authority.
The party said, "It's time to save the Egyptian state from tyranny, brutality and continuing attempts to reproduce [former President Hosni] Mubarak's suppressive regime, against which the 25 January revolution broke out."
At least eight people died and over 299 were injured yesterday in the clashes between security forces and protesters outside the cabinet building.