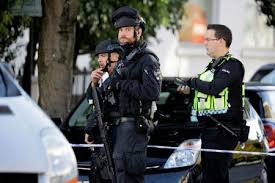 Egyptian embassies abroad on Monday sent the ballot results from Egyptians voting abroad to the Ministry of Foreign Affairs (MOFA) before them being sent to the National Elections Commission (NEC).
Ambassador of Egypt to Jordan Tareq Adel asserted that the embassy's electoral committee counted the votes and dispatched them to the MOFA and NEC.
"Counting the votes finished on Monday. The final report [of results] was prepared and sent to the NEC through e-mail," said Egypt's ambassador to Kuwait Tarek al-Qony.
Egypt's ambassador to Eritrea Yasser Ali said that there were no complaints reported to the
electoral committee.
Ambassador of Egypt to South Africa Sherif Essa said that the embassy counted the votes revealing that turnout of voters increased on March 17 and 18.
Deputy Chief of the National Elections Commission (NEC) Mahmoud al-Sherif praised the remarkable turnout of voters which was recorded by the media outlets and the organizations monitoring the electoral process.
Sherif thanked members in all Egyptian embassies and all those who contributed to
the success of the electoral process, which took place in 139 Egyptian consulates and
embassies in 124 countries.
Egyptian expats around the world began voting on Friday morning in Egypt's 2018
presidential election in Egyptian embassies which had opened up for three days for the process.
In October 2017, the Central Agency for Public Mobilization and Statistics (CAPMAS)
announced that Egyptian expatriates number 9.5 million, with the majority located in Arab
and Gulf countries.