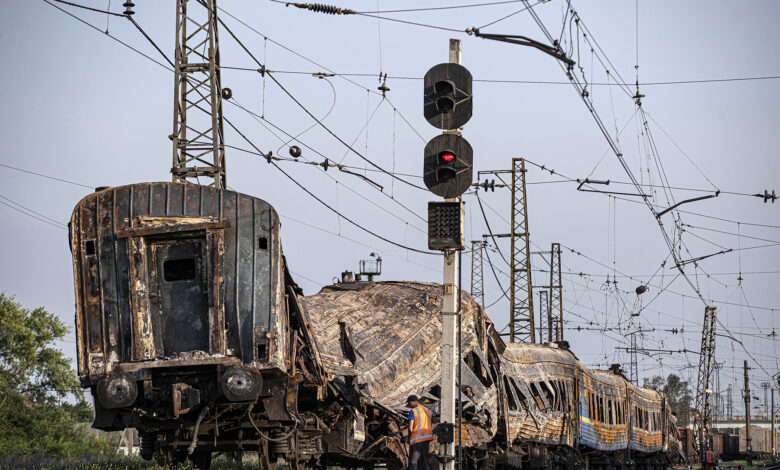 Rescue operations have concluded in Chaplyne after Wednesday's Russian strike on the southeastern Ukrainian train station killed at least 25 people, according to Mykola Lukashuk, the head of Dnipropetrovsk regional council.
"The station was shelled, and there was a fire in 5 carriages. A car with migrants from Donetsk was passing by, there was a family and a 17-year-old daughter. Parents died," Lukashuk said during a press briefing in the Media Center Ukraine and posted on Facebook.
The Russian defense ministry claimed that its strike on Chaplyne killed more than 200 Ukrainian service members and destroyed 10 equipment units.
"The shelling, according to the prosecutor general and the military, is a targeted terrorist attack against the civilian infrastructure and citizens of our country. It was a combined attack. The shelling was carried out using S-300 and Iskander missiles," Lukashuk said.
He said that many evacuees go through the station.
"It is through this station that the evacuation of people from Pokrovsk, from the Donetsk region, takes place. This is a train from there to Lviv. Therefore, as I have already said, the very use of Iskander and S-300 proves that the enemy understood that civilians were there and that there was no military personnel there. You all saw the footage that flew from there in the first minutes after the emergency services and the police arrived there. There were no soldiers there. Only civilians were there. And we believe that this is a purposeful act of terror, to put pressure on the population and destroy civilians," he said.