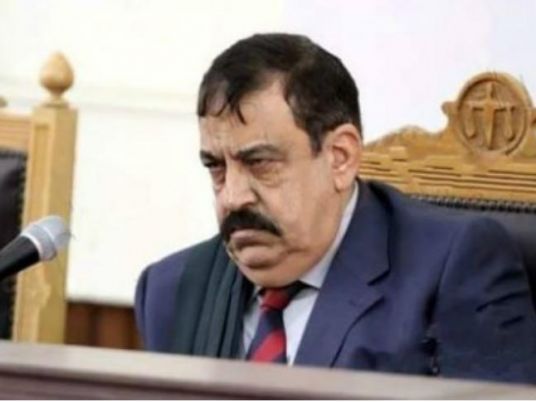 Cairo Appeals Court has turned down a request to have controversial Judge Nagy Shehata replaced in the "Imbaba cell" case.
The recusation request was submitted by the lawyer for the fourth defendant in the case, who claimed that Shehata was not fit to act as judge due to his political bias against the defendants and his well-known opposition to the January 25 revolution.
Sixteen defendants, including three fugitives, stand trial in the case on charges of possessing firearms and establishing an illegal group in 2013, with the aim of undermining state institutions and targeting Christians.
Shehata has presided over many high-profile cases, including the trials of many protestors and Muslim Brotherhood figures.
He is known for handing down mass death sentences and terms of life-imprisonment in such cases, with many identifying him as both harsh and politically biased.
In an interview published by Al-Watan newspaper, he strongly condemned the 2011 revolution, describing it as a "loss" and an event that "has corrupted the morals of Egyptians".
He has also denied that torture takes place in Egyptian prisons.
In January 2016, after the interview and a series of controversial rulings, the hashtag "Suspend Nagy Shehata" was launched on social media, seeking the judge's suspension from duty.