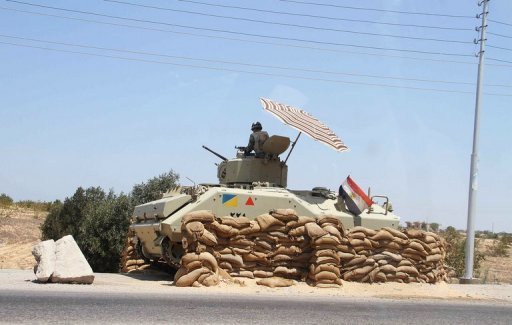 Anonymous gunmen attacked the Rayesa checkpoint on Arish-Rafah International Road in North Sinai on Saturday afternoon, the 39th such attack since the ouster of former President Hosni Mubarak in February 2011.
A military source, however, denied that the incident had occurred, according to MENA.
Eyewitnesses told Al-Masry Al-Youm that masked men driving an unlicensed four-wheel vehicle fired at the checkpoint without causing injuries. The police have started chasing the assailants who fled the scene.
They said the armed men targeted the checkpoint from a nearby mountainous area, prompting security forces to fire back before they could flee.
Security forces are currently hunting down the armed assailants and combing the area, as well as searching all vehicles passing in the area.
The same checkpoint has been targeted 38 times since the breakout of the 25 January revolution. The last attack was on 14 March.
Rayesa checkpoint is located on the international road leading to Rafah, at the east entrance of Arish. It is manned jointly by the police and the Armed Forces.
With the cautious approval of Israel, the Armed Forces started to crack down on militant networks in Sinai following the 5 August attack on a checkpoint near Rafah that killed 16 soldiers.
Edited translation from Al-Masry Al-Youm