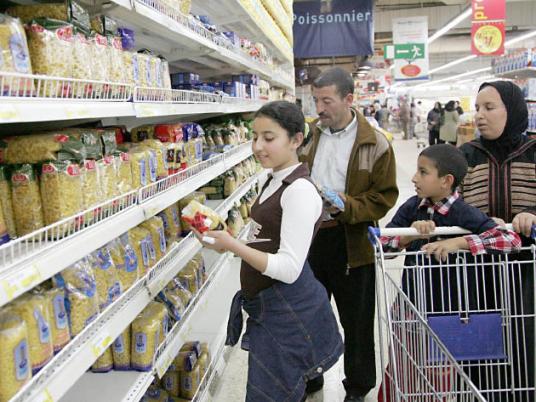 The general indicator of consumer confidence declined in March, reaching 106.6 points, compared to 107.4 points in February.
A report by the Cabinet's Information and Decision Support Center (IDSC) on consumer confidence in economic performance has indicated a decline in incomes in March, reaching 54.4 points, compared to 58.2 points in February
The report blamed the decline on the decrease in number of people who believe that prices of durable goods like furniture, stoves and refrigerators are suitable.
It also indicated to drop in confidence at economic policies by 3.7 percent due to increase in rate of those who believe that economy is worse than before.
It pointed out to increase in expectations of better economic and living conditions by 2.7 percent, which goes back to rise in rates of those who expect more jobs during the coming year as well as better financial conditions.
According to the report, youth were pessimistic, while the elderly were optimistic.
Economic expert Farouq Abdel Khaleq, attributed the decline in consumer confidence to price hike, decreasing quality of products as well as governmental policies which did not resolve citizens' problems including unemployment, traffic and others.
Abdel Khaleq referred to some indicators that might contribute to achievement of better living conditions like electoral platforms which take side of people of low incomes as well as the middle class.
Flow of aids from Arab countries, according to him, rose the level of optimism in the economy.
Edited translation from Al-Masry Al-Youm