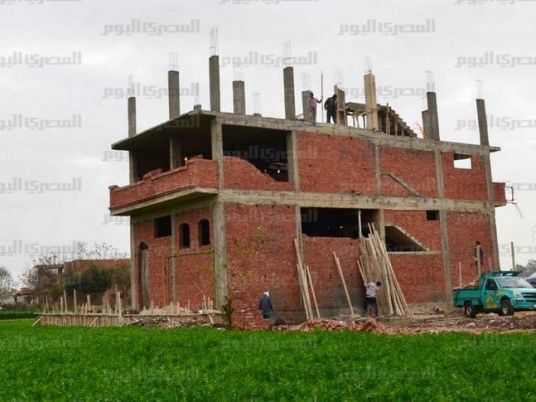 The total number of land encroachments on agricultural land since the 25 January 2011 revolution until 10 March 2015 has amounted to 1.3 million cases on an area of ​​56,800 acres, according to an official report issued on Monday by the Agriculture Ministry-affiliated Central Administration to Protect Land.
The total number of encroachments on agricultural land recorded since the farmland protection laws were issued amounted to 159,000 acres, of which 56,000 acres were encroached after the revolution, according to the report.
It added that the continued encroachment poses a threat to food security in Egypt.
A crackdown was launched by security forces in Gharbiya Tuesday, removing 68 trespassers from 12 acres of land in Basyoun City.
Basyoun City Mayor Alaa Badran said security conducted a large and organized operation and removed illegal buildings in the process.
The crackdown will continue until all encroachments are removed, Badran added.
Kafr al-Sheikh Governor Osama Hamdy said he led the crackdown himself after the deputy mayor of Kafr al-Sheikh City was shot in the arm in a similar crackdown.
In Qalyubiya, security removed 60 trespassers in Toukh City as well as other villages.
Edited translation from Al-Masry Al-Youm