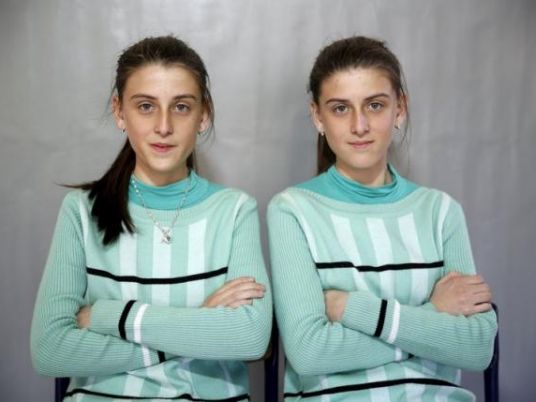 (Reuters) – When Nedzib Vucelj's wife Emira gave birth to twins at the height of the Bosnian war, it was impossible to buy a suitable baby stroller: their hometown of Buzim was surrounded by rival armies.
Vucelj tried to borrow from a neighbor, but they had lent theirs to another family with twins. When he came to their door, he was told it had already passed to a third family, also with twins.
"That's when I realized just how many twins were here," said Vucelj, a former teacher and journalist who has launched an initiative to declare Buzim the "Town of Twins".
Investigating the phenomenon, he discovered that at least 21 sets of twins had been born in the town of 20,000 people during the 1992-95 war. There may be many more, given the rate of migration due to poverty and unemployment.
Local officials have leapt on the initiative, hoping to attract visitors to the picturesque town in northwest Bosnia, nestled among green hills and clear streams, where most people live off harvesting raspberries and chestnuts.
Mayor Agan Bunic enthuses about the prospect of "annual meetings of twins from Buzim and across the country, the first gathering of its kind in Bosnia".
Trying to track down Buzim's twins, scattered around the world by the war, Vucelj launched a Facebook page – "Buzim – The Town of Twins". Based on initial responses, he believes he has tracked down some 200 pairs.
Doctors in the regional Bihac hospital said that according to medical statistics worldwide, one set of twins can be expected every 88 births. According to their records for the past five years, Buzim is not exceptional, but the data are incomplete.
Given the town's isolation, a majority of women before and during the war gave birth at home, and many records have been lost. Locals are convinced there is a longstanding tradition of twins.
"I remember the years when nearly each class in the school had twins; there were also triplets," said Zumreta Hodzic, a municipal birth registrar.
Locals struggle to explain the phenomenon, but a tradition of large families, and possible inbreeding in an isolated rural area, may help such genes persist.
"The local people mostly marry among themselves, this is a pretty much traditional and patriarchal community," Mayor Bunic said.
Kemal Dizdarevic, an unemployed father of 17-month-old twin boys, said there was a history of twins in his family and his wife's.
"Maybe they will be sportsmen," said Dizdarevic, who has created a miniature basketball game to entertain the energetic toddlers. "They can become anything, just not politicians."