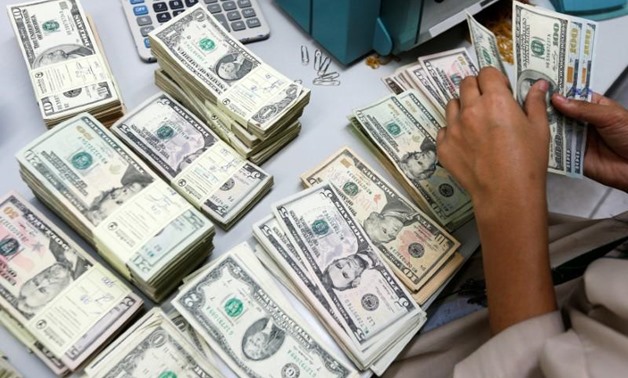 The Central Bank of Egypt announced on Tuesday that remittances of Egyptians working abroad during the first quarter of the fiscal year 2021-2022 from July/September 2021 rose by 1.5 percent on an annual basis.
A statement from the CBE said that remittances reached about US$8.1 billion during the first quarter of the current fiscal year, compared to about eight billion dollars during the same period from 2020-2021.
It added that the total transfers during the first nine months of 2021 amounted to about US$24 billion, an increase of about $1.9 billion and a growth rate of 8.8 percent compared to the same period in 2020.
Preliminary data for remittances of workers abroad during September 2021 showed a slight decrease of three percent (on an annual basis) to reach about $2.62 billion (compared to about $2.70 billion in September 2020).
Banking expert Mohamed Abdel-Aal said that the increase in remittance rates is a good gesture amid the recent increase in the inflation rate, which has made workers abroad increase the value of their remittances as a form of support for their families.
Abdel-Aal added that the confidence of Egyptians working abroad in the stability of the economy contributed to the increase in remittances rates.
He said he expects a rise in remittance rates during the coming period as a result of the security stability associated with projects and the regularity of the banking sector, which encourages them to increase their remittances in the future.
Edited translation from Al-Masry Al-Youm