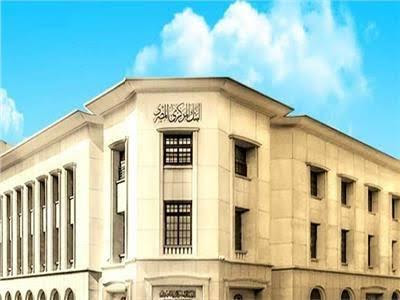 The Central Bank of Egypt (CBE) announced that remittances from Egyptian expatriates rose in March to about US$3.3 billion, an increase of 12.8 percent on an annual basis, compared to about $2.9 billion in March 2021.
The Central Bank added, in a statement on Monday, that remittances for March rose by 44.4 percent compared to February, during which it recorded about $2.3 billion.
The cumulative period from July 2021 to March 2022 recorded an increase of 1.1% (on an annual basis) to reach about $23.6 billion.
The net foreign reserves of the Central Bank of Egypt amounted to about $37.123 billion  at the end of April 2022, compared to $37.082 billion at the end of March 2022, an increase of $41 million.
Remittances from Egyptian expatriates represent an important source of foreign exchange in Egypt, especially in light of the economic crisis the world is going through and the decline in tourism as a result of the Russian-Ukrainian war, the crisis of supply chains, the rise in shipping costs and the high levels of inflation.
A recent report anticipates that remittances from Egyptian expatriates would grow at a faster pace this year to eight percent, compared to a growth rate of 6.4 percent in 2021.
According to a report issued by the World Bank, the flow of remittances from Egyptian expatriates will rise due to the altruistic response on the part of immigrants to the difficulties witnessed by the local economy and economic growth abroad, which despite expectations that it will slow, will remain supportive of remittances.
In contrast, the World Bank predicted a decline in remittances to developing countries in the Middle East and North Africa to six percent in 2022, from 7.6 percent in 2021, amid the economic crisis caused by the war in Ukraine.
Egypt was one of the largest destinations for remittances from abroad in 2021, as the Egyptian government received remittances of approximately $31.5 billion.
Egypt, which is the largest remittance recipient in the region and one of the top five remittance recipient countries in the world, has benefited from high oil prices and remittances from Egyptians working in the Gulf states, as well as strong economic activity in Europe and the US, according to the report.
According to the World Bank, remittances to low- and middle-income countries are expected to grow by 4.2 percent to reach $630 billion in 2022, after recording a growth of 8.6 percent in 2021 when remittances recorded $605 billion.
The report predicted a record rise in remittances to Ukraine, which is the largest recipient of remittances in Europe and Central Asia, by more than 20 percent.