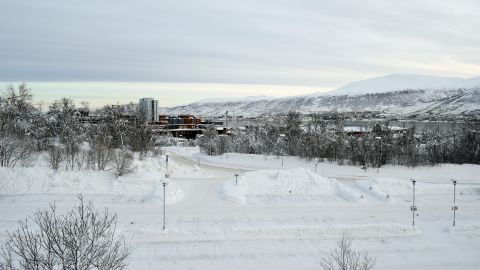 The bones of a famed 18th-century Russian commander have been removed from St. Catherine's Cathedral in the occupied city of Kherson, the region's pro-Russian proxy leader has announced.
The remains of Prince Grigory Potemkin and a statue of him have been taken across the Dnieper river and further into Russian-held territory, Vladimir Saldo, the Russian-appointed governor, told Crimean TV.
"We have moved the remains of His Serene Highness Prince Potemkin from St. Catherine's Church and the monument itself to the left [east] bank," Saldo said, according to Russian state news agency RIA Novosti.
Potemkin played a critical role in the annexation of Crimea from the Turks in 1783, was a lover of Catherine the Great and namesake for the term "Potemkin village." 
Monuments to naval commander Fyodor Ushakov and commanders Alexander Suvorov and Vasily Margelov were also removed from the church and taken to an undisclosed location, Saldo said. The relics will be returned when the city is safer, he added.