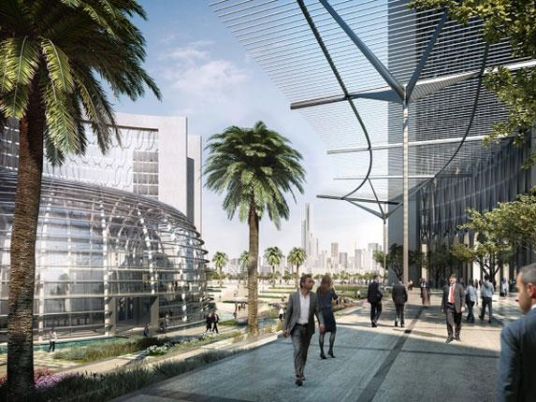 President Abdel Fattah al-Sisi during a ministerial meeting on Saturday said that the state's relocation to the New Administrative Capital heralds the start of a new era of advanced government work and distinguished service for citizens, as the state's administrative apparatus will be better connected with government data circulation networks in a safe, fast and advanced manner.
The presidential spokesperson Bassam Rady explained that the meeting reviewed various developments regarding the technological infrastructure of the New Administrative Capital's governmental district.
He added that Sisi ordered all aspects of the digital and information infrastructure of the government district be finalized, alongside ensuring the performance and readiness of its various components before the actual relocation to the capital.
The meeting also witnessed a review of the executive position of the digital infrastructure and information services in the New Administrative Capital regarding security and services, utility management or smart government.
It also reviewed the current position on preparing for the relocation of government agencies to the capital, including the main centers for communications and unified data for the state alongside technological equipment for government buildings such as data transmission networks, visual and audio equipment, surveillance cameras, electronic gates to control entry and exit for individuals and vehicles.
This is in addition to reviewing management centers for operation and security for buildings, facilities, security and traffic systems, as well as mobile networks coverage.
The meeting was attended by Prime Minister Mostafa Madbouly, Minister of Communications and Information Technology Amr Talaat, Chairman of the Board of Directors of the New Administrative Capital Company Ahmed Zaki Abdin, Chairman of the Engineering Authority for the Armed Forces Major General Ehab al-Far, and the Director of the Information Systems Department of the Armed Forces Major General Yasser Abu Mandour.