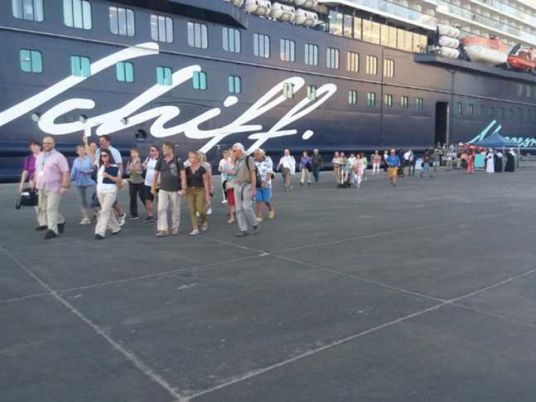 The number of tourists who visited resorts at the Red Sea in July increased to more than half a million tourists, according to official statistics released by the Red Sea Governorate.
The statistics specified that the amount of tourists who arrived in the Red Sea through airports, ports and land routes during July was 505,710 tourists, an increase of more than 130,000 tourists from June.
Tourists coming from Germany was 125,141, while Egyptians came second with 106,731, 36,000 from Czech Republic, followed by Poland and Britain at 24,000, Ukraine 17,000, Netherlands 16,500, Austria 13,000, Belgium 12,800, Slovakia 12,000 tourists, Belarus 11,000, Italy 10,700 tourists, France 8,700 tourists, and Switzerland 8,000 tourists.
The countries that had the least tourists was Malaysia with 10, New Zealand at 11 tourists and India 13 tourists.
Hotel occupancy rates in the Red Sea increased in July to 74 percent, up from 63 percent in June. The hotel occupancy rate in Hurghada was 73.72 percent, Safaga 77.98 percent, al-Qoseir 60.56 percent, and Marsa Alam 73.63 percent.
For its part, British tourism and aviation company Thomas Cook said that the increased security and political stability in Egypt has pushed British tourists to visit it intensively since the beginning of this year.
Edited translation from Al-Masry Al-Youm