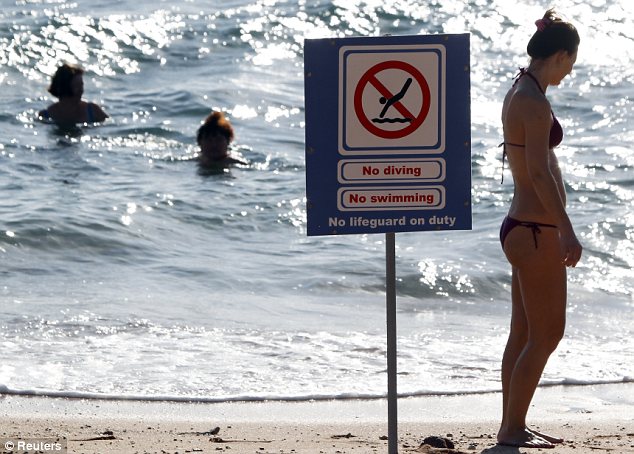 Recent marine surveys from the Ministry of Environment revealed that the rates of shark attacks in the Red Sea, over the past twenty years, are the lowest in the world. Attacks occurred mainly due to food thrown to sharks by people out enjoying water sports, snorkeling or swimming.
The recent studies laid out guidelines that tourist villages should adopt, such as building five meter tall towers on the beach and placing signs that show where the shallows end and deeper waters begin, for overall safety.
In addition, the survey warned beachgoers of swimming near fishing areas or throwing food when they are eating near or on the sea, these practices vibrate the water and attract the sharks to the area.
The Environment Ministry's research team decided to reopen the beach for a hotel in Marsa Ghalib on Tuesday, north of Marsa Alam, 48 hours after it was closed due to a shark attack of tourist Kerstin Schachinger Saturday. The 20-year-old tourist was flown back to Austria for further treatment.
Edited Translation from Al-Masry Al-Youm