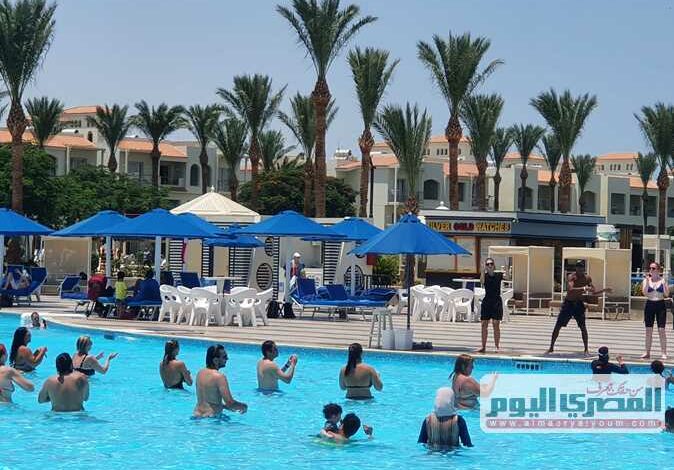 The Ministry of Tourism and Antiquities began, on Tuesday, with the start of the winter tourism season, implementing the decision of the minimum prices for accommodation in hotel establishments in various Egyptian governorates.
The decision aims to address the low cost tourist trips in foreign markets in the Egyptian tourist areas of the Red Sea and Sharm al-Sheikh, after its postponement from the first of May.
The decision includes the minimum stay in hotels, to be US$ 50 for a person in a room in 5-star hotels, $ 40 for 4-star hotels, $30 for 3-star hotels, $20 for two-star hotels, and $10 for one-star hotels.
The foreign tourist movement is witnessing a boom in hotel occupancy from foreign tourism with the start of the winter tourism season.
The ministry said that its committees will conduct inspections to monitor the implementation of the decision.
Where the tax accounting for hotel establishments and tourism companies is done according to the decision of the minimum fee for accommodation service in hotels.
This initiative is through the Finance Ministry to collect these taxes.
Officials of the Egyptian Hotel Association stressed that the aim of this new idea is to raise the level of quality of service and to enjoy the low prices in Hurghada hotels.
Sayed al-Gabri, director of one of the major tourist groups in the Red Sea, explained that the implementation of the minimum stay decision will reclassify the Red Sea region as one of the high-level tourist attractions.
He pointed out that the application of minimum prices aims to maintain the level of Egyptian tourism globally.
The evaluation and classification committees of hotels and tourist villages of the Ministry of Tourism had completed the classification of 500 villages and hotels.
This was to determine a category for each hotel and village in terms of the number of stars, to implement the fair price list for each category, and to hold accountable those who did not comply with these measures.