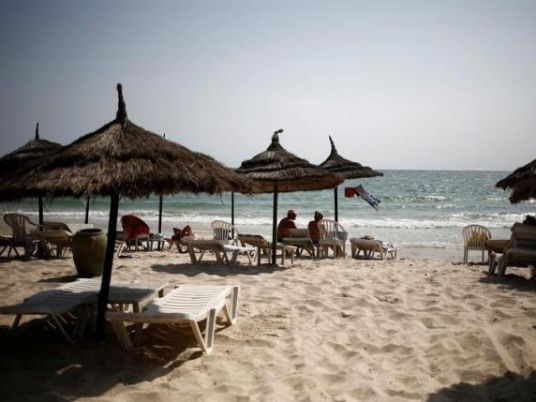 With the start of the new school year on Saturday the Red Sea's hotels and tourist villages have seen a significant drop in occupancy rates, registering between 20 to 40 percent of the Tourism Ministry's 50 percent hotel capacity limit.
Around 500,000 Egyptians spent their summer vacation in the Red Sea's hotels and tourist areas, according to tourism workers, representing about two million tourist nights with an average stay of three nights per guest.
Tourism expert Maged al-Qadi said that domestic tourism revived hotel occupancy after the sharp decline in foreign tourism due to the coronavirus.
Another tourism source, Essam Aly, explained that the summer vacation after hotels restarted, especially during August and September, saw a significant turnout in domestic tourism.
There is heated competition between hotels and tourist villages to attract the largest number of Egyptians, he said, with some hotels having reduced their prices and provided additional incentives to attract as many guests as possible.
Aly said that these discounts range between 20 and 30 percent of a double room price. Some five-star hotels lowered their prices for double rooms from LE3,000 to LE1,700, he added.
The director of a major tourist group in Hurghada Sayed al-Gabry said that the first half of October is the last part of summer vacation for many Egyptians as the new school year begins.
Each hotel and tourist company seeks to provide the best incentives to attract domestic customers. These include adding a free night to three-night reservation offers or granting free reservations for children under 12 years old.
The director of a Hurghada tourist village Hisham Ahmed explained that the protocols established by the cabinet to combat the coronavirus has led to increased competition between hotels and tourist villages.
And the head of the Red Sea's Tour Guides Syndicate Bashar Abu Taleb called on the officials of Tourism Ministry to continue regular inspections of the services provided to guests, to continue enforcing precautionary measures and to investigate any complaints.
Edited translation from Al-Masry Al-Youm