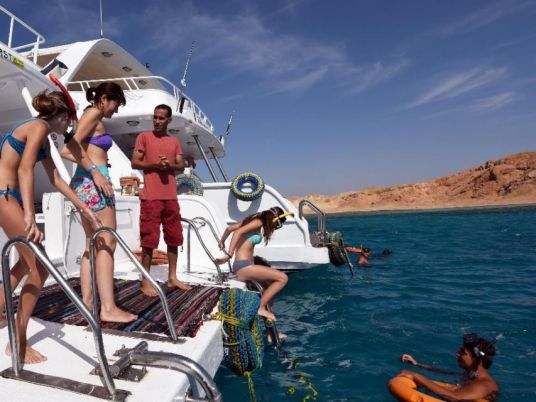 Egypt won big at the Birmingham City Dive Show and was named the best destination for diving according the readers of
Sport Diver
magazine for the second consecutive year, head of the Tourism Promotion Authority Samy Mahmoud announced Thursday.
Egypt was followed by the Philippines and the Maldives islands.
Egypt is a candidate to win the best dive destination on the British market for readers of Divers Magazine as well, he added. The results of the Diver Magazine poll will be announced at the Dive Show in London in February 2016, according to Mahmoud.
The Red Sea won prizes for the three best diving destinations in Egypt. Alun from Elite Divers Center won the best diving instructor prize in Sharm el-Sheikh.
Dive Show is one of the largest dive shows in the United Kingdom regulated by the Diver Group, which owns Diver Magazine.
Around 200 dive centers, tour operators specializing in diving and diving equipment traders participate in the Dive Show annually.
Around 16,500 visitors frequent the event.
Diver Magazine is one of the UK's leading magazines in diving.
Egypt is usually ranked among the top diving destinations for Diver Magazine and Sport Diver readers.
Edited translation from Al-Masry Al-Youm