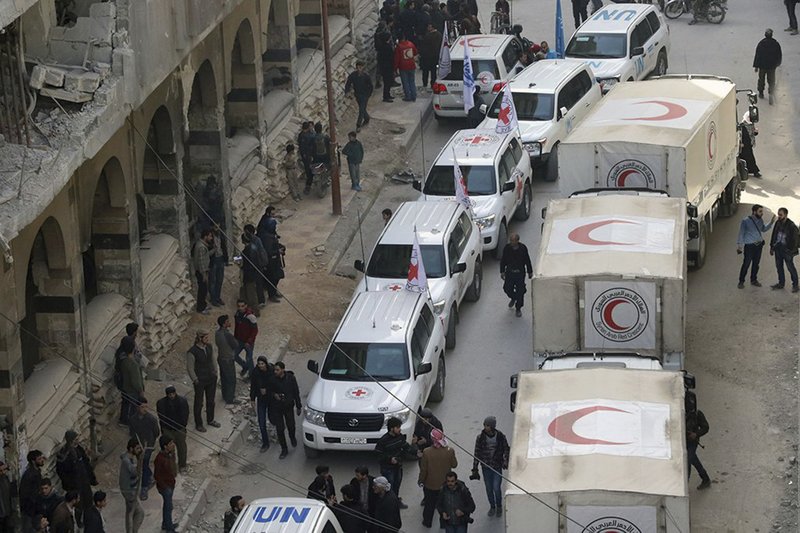 The International Committee of the Red Cross says a second convoy that was supposed to carry aid to the besieged rebel-held eastern suburbs of Damascus has been postponed because of the violence.
Ingy Sedky, the ICRC spokeswoman in Syria, said Thursday's "convoy is postponed. No confirmation yet on when it will take place."
The postponement came as government forces intensified their offensive on the area, known as eastern Ghouta, under the cover of airstrikes.
Sedky added that "the situation is evolving rapidly on the ground, which doesn't allow us to carry out the operation in such conditions."
Earlier this week, the first convoy in weeks made it into eastern Ghouta, but 14 of the 46 trucks were not able to fully offload critical humanitarian supplies because of stepped-up violence.