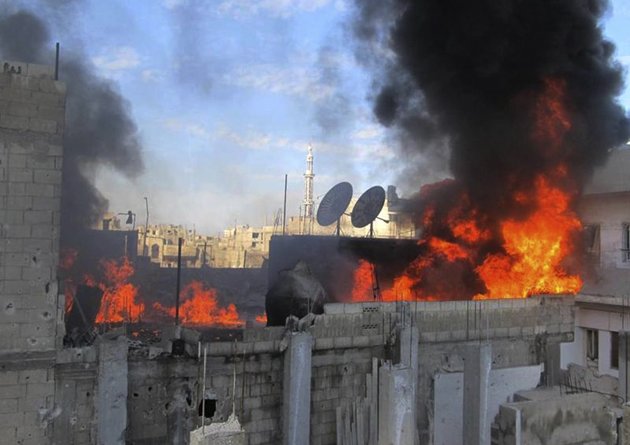 The Red Cross made a new attempt on Saturday to bring out people trapped in the besieged Syrian city Homs, two of them wounded Western journalists, after a first successful rescue of civilians.
The humanitarian effort came after Arab and Western governments called on Damascus to "immediately cease all violence" to allow access, more than three weeks into a deadly assault on rebel neighborhoods of Syria's third largest city.
Red Cross and Red Crescent ambulances entered the besieged Homs district of Baba Amr on Friday and evacuated seven Syrians wounded in shelling by regime forces as well as 20 women and children.
But the ambulances did not evacuate two wounded Western journalists and the bodies of two others, a spokesperson for the International Committee of the Red Cross told AFP.
American reporter Marie Colvin and French photojournalist Remi Ochlik were killed on Wednesday when a rocket hit a makeshift media center in Baba Amr, a rebel stronghold.
French reporter Edith Bouvier and British photographer Paul Conroy suffered leg wounds in the same attack.
On Thursday Bouvier was seen in a video message appealing for medical evacuation.
"My leg is broken at the level of the femur, along its length and also horizontally. I need to be operated upon as soon as possible," she said in the video shot by anti-regime activists.
Homs has been under siege and bombardment since 4 February with Baba Amr bearing the brunt of the onslaught.