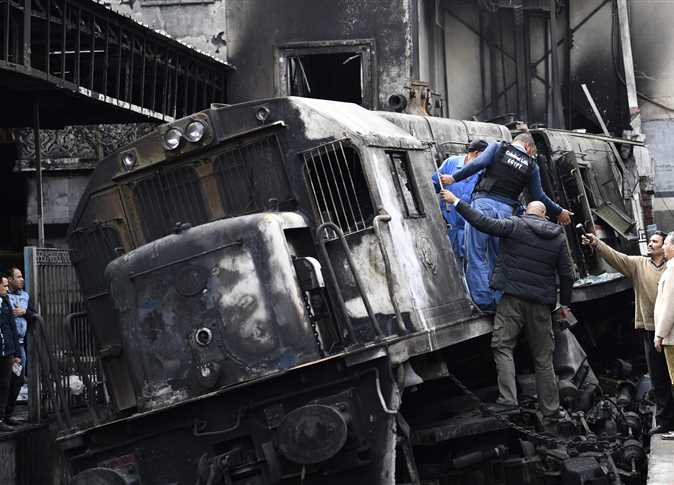 Egyptian state television reported that 20 people were killed and 40 others wounded when a fire broke out in Cairo's Ramses Station after a train collided with the station's pavement at the end of the line, causing an explosion.
Top prosecutor Nabil Sadeq opened an urgent investigation into the incident, ordering the formation of a committee to find out the cause of the accident.
A team of prosecutors moved to the scene, accompanied by a number of forensic doctors who listened to eyewitnesses.
Ministry of Health issued a press statement confirming the number of casualties as mentioned in the Egyptian state television's report.