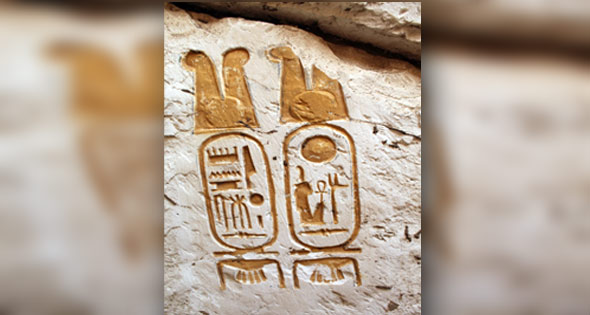 A New York mission uncovered a new temple palace in Abydos, Sohag, that belongs to Ramses II as well as 19th Dynasty Kings. Directed by Sameh Iskander, the excavation mission made the ancient discovery during their work in the temple area with the aim of studying its architectural design.
"It is a very important discovery that will change the whole map of the temple, which was uncovered more 160 years ago," Secretary General of the Supreme Council of Antiquities Mostafa Waziri officially stated.
Waziri referred to the discovery as a significant addition to the informational data on the temple's development during the Ramesside period.
The temple's layout features noticeable parallels to the temple palace of Ramses II's father Seti I in Abydos some 300 meters to the south.
Iskandar revealed to state-owned Al Ahram news that the team accidentally stumbled upon a stone path located near the southwestern door of the temple during excavation work carried out by the mission. Seen for the first time, the path leads to the entrance of the recently discovered palace that houses the cartouches of Ramses II.
Ayman Ashmawy, head of the Ancient Egyptian Antiquities Department, explained that the walls are mainly made of mud bricks and limestone, and the floors are limestone. The second part of the temple contains a column of sandstone carved with the name of King Ramses II in addition to other fragmented stones carved with stars similar to those decorating the ceilings.
Photo credit: Al Ahram